Financial Aid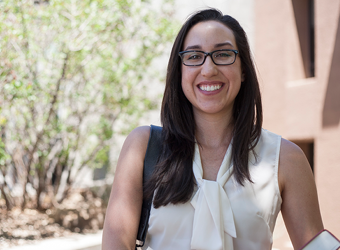 Investing in law school is both a personal and financial commitment. The Admissions and Financial Aid team at the University of New Mexico School of Law is here to help you find ways to make your education more affordable. There are many opportunities for students attending UNM School of Law to fund their education. This past year, over 90% of UNM Law students received funding in the forms of fellowships, need-based aid, scholarships, and student loans.
We invite you to review the below information on student loan programs and various types of funding opportunities offered through the law school or from our external partners. If you have questions regarding any of these opportunities, we invite you to visit us on campus or contact us via phone or email.
The University Of New Mexico Office Of Student Financial Aid has an office located in the law school, room 2514. Please email the School of Law Financial Aid Officer at financialaid@law.unm.edu or call 505.277.9035 for assistance. All financial aid supporting documents for law students, including any requested forms or paperwork, should be sent directly the School of Law Office of Admissions and Financial Aid.
Scholarship Opportunities
The application deadline is March 1 for all need-based scholarships and specific named scholarships.
If you have any questions regarding need-based aid or merit scholarships, please contact the Admissions and Financial Aid team at financialaid@law.unm.edu.
No application is necessary for most merit-based grants. Your application to the UNM School of Law will be evaluated automatically for merit awards. Merit awards are based on test scores, grades, academic achievements, recommendations and extracurricular and community involvement. Due to UNM's very reasonable tuition rates, the cost of attending the UNM School of Law remains low. Accordingly, the number of merit-based awards is limited.
Through the generosity of our faculty, alumni, and friends of the law we are proud to provide a growing number of scholarship opportunities to our students. Some scholarships may have additional application requirements and deadlines while candidates will be automatically considered for others based on merit and/or need. Please visit our Opportunities within UNM Law section of our website for more information.
Each year, the law school awards a limited number of need-based grants to full-time students. Applying for law school need-based grants is a one-step process. Simply file a Need Access application online at Access Group. There is a $28 processing fee for new applicants and a $15 fee for renewals.
Applicants who were claimed as dependents during the most recent tax year must provide parental information. By filing the Need Access application, you will be considered for all law school grants for which you are eligible.
Scholarships and fellowships will post to your account in accepted status. It is your responsibility to budget, review your awards offered, and notify the UNM SOL Financial Aid Officer of any outside aid.
Student Aid Programs
To apply for work-study and student loans while at the University Of New Mexico School Of Law, all U.S. citizens and permanent residents must submit the Department of Education's Free Application for Federal Student Aid (FAFSA).The school code for UNM is 002663. In addition to federal student loans and work-study eligible students may also apply for Alternative Student Loans and Veterans Benefits.
Federal Student Loans
These loans are funded, and serviced through the US Department of Education.
You are responsible for paying the interest on all Federal Student Loans during all periods. Interest accrues from the date of disbursement. If you choose not to pay the interest while you are in school and during grace periods and deferment or forbearance periods, your interest will accrue (accumulate) and be capitalized (that is, your interest will be added to the principal amount of your loan).
The unsubsidized loan for graduate/professional students is offered to students for $20,500 for the academic year as long as the aggregate limit of $138,500 has not been exceeded. Repayment begins 6 months after you graduate or drop below half-time enrollment.
The Graduate PLUS loan is a credit-based loan, with a higher interest rate and origination fee. It is offered up to your cost of attendance, minus any other financial aid received. If your request for this loan is denied based on your credit standing, you may appeal or seek an endorser (co-signer). If you successfully appeal a denied decision or acquire an endorser, you must notify the School of Law's Financial Aid Officer.
The Federal Perkins Loan program is for students with exceptional financial need. Perkins loans have no origination or lender fees and a low interest rate. Interest does not accrue while you are enrolled at least half-time (6 credit hours). Funds for this program are extremely limited. If you are offered and you accept a Perkins loan, you will be required to complete a master promissory note at www.signmyloan.com.
Loan Type
Interest
(Fixed for the life of the loan)
Origination Fee
(on or after Oct. 1, 2014)
Annual Limit
Unsubsidized
5.84%
1.068%
$20,500.00
Graduate PLUS
(Credit Based Loan)
6.84%
4.272%
Cost of Attendance minus all other aid
Perkins
5.0%
0%
$2,000.00
Alternative
(Credit Based Loan)
Varies – Determined by Lender
Varies – Determined by Lender
Cost of Attendance minus all other aid
Please be aware, the interest rates, origination fees, and annual limits may change for the 2015-2016 Aid Year.
Alternative Student Loans
These may be taken out when you do not meet other loan criteria or need additional educational funding. These loans are credit-based and usually have a higher interest rate than the Graduate PLUS, depending on the lender. To view alternative loan options visit http://www.elmselect.com/Results/Index. If interested in taking out a private loan you will need to contact the lender directly.
Work-study
Federal Work-study (FWS) is a need-based student employment program that allows students to work on or off campus.
FWS is awarded to students who express interest on their FAFSA. It is awarded on first come first serve basis.
If you were not awarded FWS but have unmet need, you may contact the School of Law's Financial Aid Officer. If there are available funds and you meet the eligibility criteria, you will be awarded FWS funds.
In order to be eligible for work-study you must be enrolled for six credit hours during fall/spring semesters or three in the summer. For summer work-study you must complete and submit a Summer Request for Work Study Form.
Veterans Benefits
To apply for VA Educational Benefits please visit www.benefits.va.gov or you may contact the UNM Veterans Resource Center.
Veterans Resource Center
SUB Suite 2002
MSC03 2215
1 University of New Mexico
Albuquerque, NM 87131
Phone: 505.277.3181
Email: vrc@unm.edu
Website: http://vrc.unm.edu
Complete Your Financial Aid File
All federal student aid recipients must sign an "Authorization to Pay Allowable Charges" form, which authorizes UNM to use the students' financial aid to pay for allowable charges such as tuition/fees. The form may be downloaded from the Student Financial Aid Office website. Once the form is complete, please submit it to the School of Law Financial Aid Office.
Admitted students will be able to access LoboWeb through MyUNM after creating their NetID to view the status of their financial aid file. You may look under "Unsatisfied Requirements" to see if there are any additional documents required to complete your financial aid file.
Federal Student Loans
Once you are admitted and the School of Law Financial Aid Office has received all required documents to complete your file, you will be offered Federal Student Loans for the maximum amount you are eligible for based on your cost of attendance.
To accept your loans, you will need to log in to LoboWeb through MyUNM. From the Financial Aid Main Menu, select "Award Info Menu", then "Award Package for Aid Year" and use the drop down menu to select the aid year. Click on the "Accept Award Offer" tab and use the drop down from the "Accept Award" column to select your decision for each award.
You may reduce or cancel your loan by notifying the School of Law's Financial Aid Officer.
All Federal Student Loans are processed directly through the Department of Education; you will need to sign a promissory note for each loan type at http://www.studentloans.gov. You will need to sign one for your Unsubsidized Loan and if you are taking out a Graduate PLUS Loan, you will need to sign another note. Once signed, the Master Promissory Notes are valid for 10 years.
If you are a first time Federal Student Loan borrower, you will need to complete Entrance Counseling online at http://www.studentloans.gov.
Disbursement
If you have a completed financial aid file and you are meeting the terms of Satisfactory Academic Progress (SAP) your aid will disburse to your student account. Financial Aid will be disbursed on the first week of classes.
Financial Aid Refunds
Once your bursar account has been paid in full any aid left will be refunded to you. Direct deposit refunds take place on Tuesday's and Thursday's. If you have not set up your direct deposit account, a refund will be mailed to the mailing address on file with UNM.
Financial Aid for Summer
To receive financial aid for summer, you must be enrolled in law school at least half time (3 credit hours) and have a complete financial aid file. Cost of Attendance for the summer semester is based on the number of hours and the number of weeks for which you are enrolled.
You must request summer financial aid by submitting a Summer Request for Loans/Work-study form to the School of Law Financial Aid Officer once you have enrolled for summer. In order to have your loan awarded by the tuition due date, this request must be received 10 business days before the summer semester tuition payment deadline.
Please keep in mind, summer is at the end of the academic year, so if you have received the maximum $20,500 in unsubsidized loan during the fall/spring semesters, you will have used all your eligibility for those funds. However, you may request a Grad PLUS Loan when submitting the Summer Request for Loans/ Work-study form to cover the cost of attendance for the summer term.
Payment Deadline/Enrollment Cancellation
Please be aware, failure to apply for financial aid in a timely manner does not relieve you of your obligation to meet the payment deadline. If by the payment deadline you do not have aid awarded or you have not made payment/set up a payment plan and you have a balance due from a previous term of more than $200 - your enrollment will be cancelled.
For payment/enrollment cancellation deadline go to bursar.unm.edu or check the Academic Calendar at unmevents.unm.edu.
Family Educational Rights and Privacy Act (FERPA)
The University Of New Mexico School Of Law adheres to the Family Educational Rights and Privacy (FERPA) act of 1974. The Family Educational Rights and Privacy Act (FERPA) of 1974 is a federal law designed to protect the privacy of a student's educational record. Federal regulations regarding the confidentiality of information about financial aid applications and awards provide that an institution must obtain prior authorization from the student before sharing any information with other individuals such as parents.
For this reason the UNM Financial Aid Office may not release a student's award status, account information, award amount and disbursement information of student funds without consent from the student.
If you, the student, decide to give information to anyone regarding your financial aid file you must complete the Student Information Release Proxy Form giving UNM permission to provide information to a relative/third-party. This form is only valid for the current academic year. You must present this form to an authorized UNM representative and show a photo ID. If the form is mailed, faxed, or submitted by someone on your behalf it must be notarized. The form can also be completed online by logging in with your (the student's) NetID and password.
Please Note: Completing a Student Information Proxy does not give others the right to act on your behalf or to change your records.
The Student Information Release Proxy Form is available online on the UNM financial aid forms page.
Awarding Policies
The UNM School of Law Financial Aid Office awards financial aid to students based on initial eligibility and enrollment. Please review the following School of Law financial aid policies and how they relate to your financial aid awards.
Student's Rights
By Federal legislation, as a student you have the right to know:
What financial aid programs are available
The deadlines for submitting applications for each of the financial aid programs available
How financial aid is distributed
How your financial need was determined
How much of the determined financial need has been met
An explanation of the various programs in your aid package
The School's tuition refund policy in case you withdraw
What portion of the financial aid is loan and must be repaid and what portion is not repayable grant/scholarship aid
For loans awarded, what the interest rate is, the total amount that must be repaid, the repayment procedures, the length of time to repay the loan, and when the repayment is due to begin (information provided by loan servicer)
How the University determines satisfactory academic progress and the consequences if such progress is not met; and
That all documents submitted to the School of Law Financial Aid Office are confidential.
Student's Responsibilities
In the same way, as a student you have the following responsibilities:
Read the information that the University is required to provide about policies
Complete and submit documentation/information as requested by the Financial Aid Office in a timely manner
Read and keep copies of all forms requiring a signature
Be aware of the terms of the assistance programs awarded
Be in compliance with federal financial aid regulations
Maintain current contact information (address, phone, e-mail, etc.) on file with the University of New Mexico
Accept responsibility for all signed agreements including the repayment of loans according to the stated terms
Notify the SOL Financial Aid Office promptly and in writing of any changes in financial circumstances that occur after submission of the aid application
Notify the SOL Financial Aid Office promptly and in writing of any change in academic status including changes in registration; and
Be aware of the school's refund procedures.