Big Value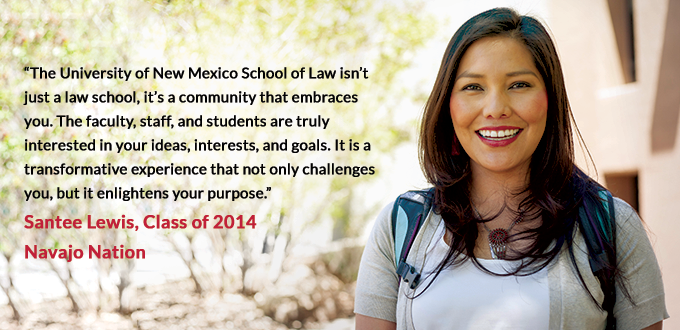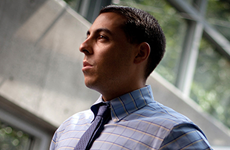 "I've obtained what I wanted: a fantastic education, connections with all levels of the legal community, deep familiarity with classmates and employment after school; all from one of the most affordable and comfortable law schools in the nation."
Alex Flores, Class of 2013
Judge Advocate Officer (JAG), United States Marine Corps
Superior practical skills training, renowned faculty, and reasonable tuition rates make the UNM School of Law one of the best educational values in the country.
Superior Practical Skills Training
The UNM School of Law is committed to providing top quality, hands-on legal education to ensure that students are client-ready upon graduation. Four established dual JD and master's degree programs are offered: the JD/MPA in Public Administration, the JD/MBA, JD and MA in Accounting, and the JD and MA in Latin American Studies. Students can also earn the JD degree and an MA, MS, or PhD in other academic fields. Students must satisfy the admission and academic requirements of both the School of Law and the graduate school.
Our state-of-the-art hands-on clinical program enables students to hit the ground running.
Renowned Faculty
The UNM law faculty has been educated at the nation's most distinguished law schools and has practiced and taught throughout the country, bringing to UNM a healthy diversity of backgrounds, professional interests and outlooks on legal education.
Reasonable Tuition Rates
UNM consistently ranks among the highest in the Best Value law school study by National Jurist magazine. Applicants cite the value of their degree when it comes to employment and the amount of debt they will incur in obtaining it as critical decision-making factors. See our low tuition rates and see how we can help you find ways to make your education affordable.
Living in Albuquerque, New Mexico
With twelve mood-lifting months of sunshine you can ski, cycle, climb and explore with ease. Just miles from untamed expanses providing an outdoor enthusiast's dream, and just hours from world renowned travel destinations, some of the best locations to see in your lifetime are in and around Albuquerque and New Mexico.
Large University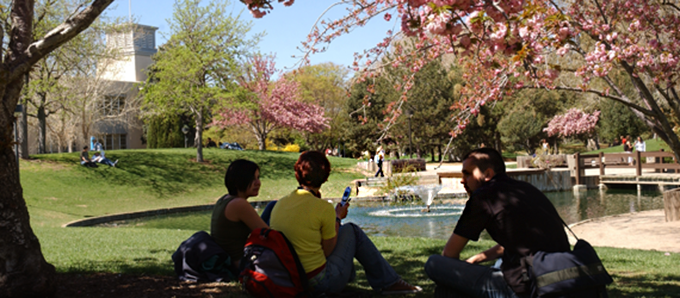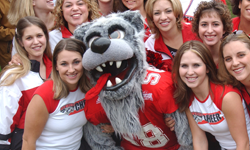 Founded in 1889 as New Mexico's flagship institution, the University of New Mexico is a leading research university with renowned faculty and exceptional facilities for learning and exploring. Students enjoy the benefits of a large research university located in metropolitan area: a wide range of extra-curricular activities, hundreds of museums and art galleries on and off campus, inter-collegiate athletics, and much more.