Small School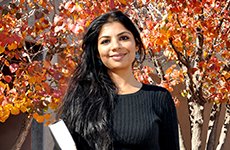 "Every teacher at the UNM School of Law is so supportive. I'm motivated more and more every day. Each one gives me as much time as I need, every day, and they are so nice! I feel I can't let them down; they want me to succeed as much as I do!"
Komal Kumar, Class of 2016
The small class size and close student-faculty interaction at the University of New Mexico School of Law are enhanced by a friendly collegial environment.
A Close-Knit Community
Students helping each other, faculty reaching out in many ways and beyond the classroom, and staff taking a real interest in students are what make the UNM Law School unique.
2014 Enrollment: 343
Full-time Faculty: 42
Student Opportunities
Activities for students are wide-ranging and include the Natural Resources Journal, the New Mexico Law Review, the Tribal Law Journal, and several moot court and mock trial competitions.
All law students are members of the University's Graduate/Professional Student Association and the Student Bar Association. Students may participate in one or more of the 30 law student organizations.
UNM's unique programs include the chance to observe military commissions at the U.S. Naval Base in Guantanamo Bay, Cuba.
Connecting with Faculty and the Legal Community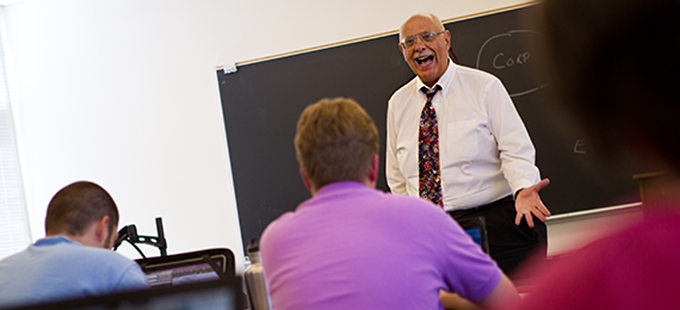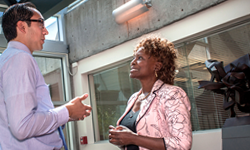 Professors value one-on-one contact with students outside the classroom and are dedicated to turning incoming students into graduates who are equipped with the skills and ethical standards necessary to practice law and to contribute to the greater community. As the only law school in New Mexico, our school has a strong relationship with members of the State Bar and the Bench. Many distinguished judges and lawyers share their knowledge with our students by serving as adjunct faculty, coaching academic competition teams, and through mentorship programs we hold with the Young Lawyers Division, the Hispanic Bar Association, and other professional organizations.