Reconnect at Your Class Reunion!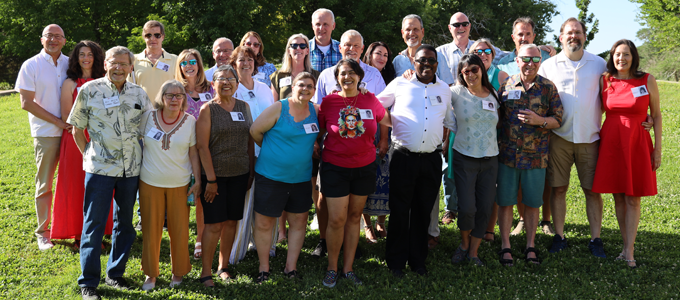 Rekindle old friendships, celebrate classmates' accomplishments, and reminisce about time spent at the UNM School of Law.
---
The UNM School of Law is delighted to assist classes with commemorating your graduation. After comprehensive analysis and feedback from several years of reunion celebrations, we have concluded that the most successful and enjoyable reunions are those directed and organized by the classes themselves. Each class is unique and only members of the class are the experts on the best way to celebrate your time at the Law School!
If you'd like to be involved in planning your reunion, please contact Melissa Lobato, Director, Alumni & Annual Programs , at lobato@law.unm.edu or 505.277.1457.
2017 Reunions