DC Metro Area Gathering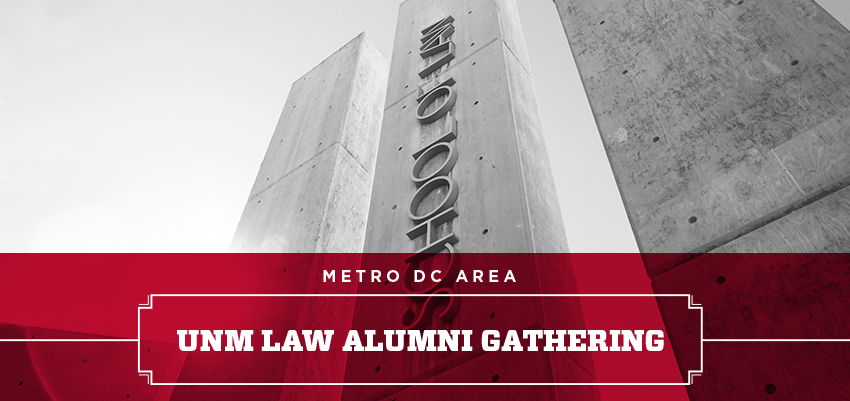 Join us for our annual Metro DC Area Alumni Gathering with Dean Sergio Pareja, Professor Ted Occhialino, and students from the Semester in DC Program.
Saturday, November 17, 2018
11:00 AM-1:00 PM
Home of Gloria Tristani - Chevy Chase, Maryland
For more information regarding this event, contact Melissa Lobato at lobato@law.unm.edu or 505.277.1457.
  Please RSVP by November 13.