Giving Back
Giving back and staying connected have been longtime traditions at the University of New Mexico School of Law. Alumni, faculty and friends, and their financial support are among the school's greatest assets.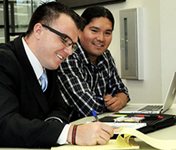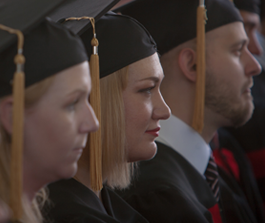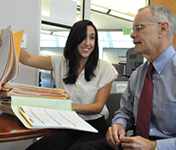 As a result of your generosity, deserving students receive scholarships, our world-class faculty obtains support for research and teaching and many much-needed resources are provided to help maintain the rigorous academic standards and the special and unique culture found at the UNM School of Law.
The Law School has identified these key areas of need:
The four designations of the Annual Fund for Law comprise the Law School's most basic and critical needs. Your participation in the Annual Fund for Law (AFFL) matters more than the size of your gift.
Participation matters, gift size does not.
The UNM School of Law takes its commitment to Indian law students and the Indian law program and community seriously.  Funding for student scholarships allows us to recruit and retain Native American applicants from New Mexico and around the country and to support their legal education needs.
The Joan and Fred Hart Opportunity Scholarship was established in honor of former Dean Hart and his wife Joan, to whom he credits all of his successes, and embodies their extensive and tireless support of the UNM School of Law. Hart Opportunity Scholarships are awarded on the basis of need to students who would otherwise be unable to pursue the study of law.
Ways to Give
Give online at: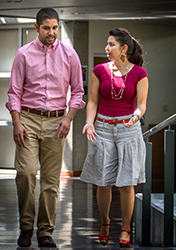 https://www.unmfund.org/online-giving/law
Funds online are categorized by their UNM School or College in most cases, some by name or type. We suggest using the links above for the named funds the Law School needs the most wide-reaching support for. The UNM Foundation online giving site helps the Law School accept online gifts. You can find additional named Law School funds by using the Browse or Search functions in the upper right-hand corner on the online giving site. If you cannot find the Fund you wish to contribute to, please let us know. We want to help. You can also very easily make your gift by mail to the Law School, or you can call or email us for help with online or any other giving:
Give by mail to the Law School:
Please complete and return the gift form.
Give by phone or assistance by phone at the Law School:
505-277-1457 or 505-277-8184.
The UNM Foundation:
505-277-4503 or 1-800-UNM-FUND
Does your company have a matching gift program?
Corporate matching gifts are a simple way to increase your own giving. Simply include your matching form with your pledge.
By taking advantage of your company's matching gift benefit, you can create a gift that may double or triple your contribution. It's simple: check with your company's human resources department to see if the company, or a friend or family member's company, matches gifts.
Annual, Major Gift & Planned Giving Resources
For further information or assistance with Alumni Relations, Young Alumni and Annual programming, including annual gifts or pledges, reunions and events, please contact Melissa Lobato at 505-277-1457.
For gifts and pledges of $10,000 or more, or for assistance with Estate, Structured or Planned Gifts, please contact Nickie Vigil at 505-277-0554.
For more information or assistance on estate planning, bequests, charitable gift annuities, gifts of assets or do it yourself planning resources for including UNM and the School of Law in your will or estate plan, go to http://www.unmgift.org/ or call Nickie at 505-277-0554 for easy, customized assistance. We are here to help!