Clinical Program Experience

The collaboration with our medical team gives our students a richness of experience and insight into the complex lives of our clients.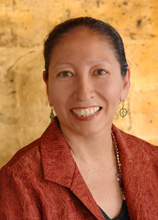 From its inception, the Southwest Indian Law Clinic has utilized a community lawyering approach in its work. This approach helps students prepare for the practice of Indian Law where the individual and the community are integrally intertwined. SILC's focus has been to improve the quality of lawyering undertaken on behalf of and for Indigenous Peoples, individually and collectively. SILC's clinical faculty guide SILC students in their work with an eye toward preparing them for the difficult challenges they will encounter that emerge from the existing Indigenous social reality..

I chose the University of New Mexico School of Law because of the small class sizes, the low tuition rate and the friendly, collegial atmosphere. Clinic was important in my law school career because it gave me "real world" experience. I learned in a hands-on environment how to effectively deal with real clients, real deadlines and the opposing counsel. Appearing in Children's Court, drafting divorce proceedings and learning about areas of the law that I was previously very unfamiliar with shaped my clinical experience and my skill-sets.

Through the Medical Legal Alliance, our law students are able to integrate into healthcare settings right in the community where many of our clients live. Students collaborate with professionals from other disciplines aimed at effective problem-solving on behalf of children and adults living in poverty and clients receive better access to legal services.