Not-for-Profit Art Gallery
Current Exhibit: All Law School Show
Launch Reception
Tuesday, April 19, 2016
5:00-6:00 p.m.
The Forum, UNM School of Law
  1117 Stanford NE
The UNM Law School Not-for-Profit Art Gallery's 2015 All Law School Show features pieces by 10 artists with connections to the University of New Mexico.
The opening reception will be held on Tuesday, April 19, 2016 from 5:00 – 6:00 p.m. in the Forum at the Law School.
Ten artists were selected for the exhibit.
Law school students: Ann McCollum, Stephanie Russo, Greg Smithkier, and Alexandra Vincent.
Law school staff: Robert Flinkman, Mary Dewey, and Raylene Weis
Law faculty: Professor Sherri Burr and Professor Steven Homer
Law alumni: Barbara Shapiro
All of these artists plan to be available to discuss their work. Hors d'oeuvres and wine will be served and Johnny Alston, an Afro-Native American flutist, will play his free form, mesmerizing, peaceful music.
Free parking is available in the Law School parking lot after 4:00 p.m.
The show is scheduled to run through the mid-October.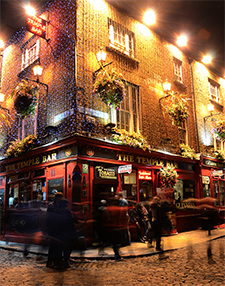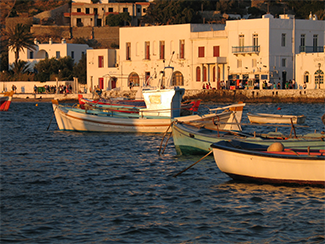 Recent Media
Art Talk interview with Law School Student Artists
Host Sherri Burr interviews UNM law students Suzanne Fortner ('16), Robert Johnston('16), and Kate Worthington ('15), about their artwork featured in the 2015 Student Art Show.
Arts Talk with Sherri Burr and Art at the Law School Part 1 of 2
Arts Talk with Sherri Burr and Art at the Law School Part 2 of 2
About the Gallery
The UNM School of Law Art Gallery features art of varied mediums from artists including students, faculty, alumni and friends of the law school and the university. Professor Sherri Burr, UNM Regents Professor, heads the UNM Law School's Art Committee and is host of ARTS TALK, a weekly television she produces and hosts. Aside from the intrinsic value of having art in the School of Law and the goal of funding a scholarship, Burr says there's another important reason for the art gallery: "An art enriched environment is conducive to learning."
See Professor Burr's profile.
UNM School of Law Art Gallery and Art Committee Chair Sherri Burr in the News
Professor Burr is featured on UNM Proud in the article, "An Artist's Love for the Law." The article describes Burr's successful art career, her Art Law program, and the creation of the Law School Art Gallery and how she has "tapped into the heart of art's influence in New Mexico, and at the University of New Mexico."
On March 25, the Law School's art gallery was featured in the Albuquerque Journal by Staff Writer Mike Bush titled, "Art at UNM Law School". Professor Sherri Burr, who chairs the Law School's Art Committee, is quoted sharing her enthusiasm for the gallery and understanding that art provides intellectual stimulation. The article includes interviews with 3 artists whose work is currently on view in the gallery.
Professor Burr was also interviewed in a blog by Teri Hillyard about National Federation of Press Women members called "Talking with Teri."