Rebecca Kitson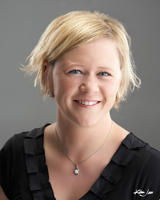 Rebecca Kitson holds a B.A. from the University of Wisconsin-Madison and obtained her J.D. from the University of New Mexico School of Law. Throughout law school, Rebecca worked with immigrant survivors of domestic violence at Catholic Charities, specializing in petitions and visas under the Violence Against Women Act. She began work with the Immigration Law firm of Lawit & Kitson (previously John W. Lawit PC) in August of 2006 became a firm shareholder in September of 2009. Since the fall of 2009, Rebecca has taught Immigration Law and related courses as an adjunct professor at the University of New Mexico School of Law.
In May of 2012, Rebecca established her own firm, where she continues to practice the spectrum of Immigration Law, including employment-based and family-based immigration and removal defense. Since 2012, she has received a preeminent AV peer rating from Martindale-Hubbell. Rebecca is the contract Immigration Counsel for the State of New Mexico's Public Defenders. As such, she provides immigration-related counsel statewide to advise as to the immigration-related consequences of crime. She has sat on the Board of Directors of the New Mexico affiliate of the American Civil Liberties Union since 2005, the Board of the Immigration Section of the NM State Bar from 2008-2013, and the Board of the NM Hispanic Bar Association from 2011 - 2013. She has presented widely at CLE's through the NM State Bar and has been a presenter/panelist at various conferences through the University of New Mexico. Rebecca has served as a presenter for the American Immigration Lawyers Association (AILA) at the state and national level, and been a contributing author for AILA's Consular Processing Guide for the past two editions. She also serves as the New Mexico USCIS Liaison for AILA, interfacing between AILA members and the local USCIS field office. She widely serves as a volunteer attorney for non-profits and faith-based organizations statewide.
Rebecca speaks Spanish fluently and Portuguese conversationally.