Innocence and Justice Project New Mexico
The New Mexico Innocence and Justice Project at the UNM School of Law serves our state and educates law students inside and outside of the classroom. At the law school, the Project includes the Innocence and Justice and Wrongful Convictions seminars, in addition to field work where students learn the law of due process in post-conviction settings, and provide the time and resources to thoroughly evaluate cases under investigation. Students uniformly describe it as one of their best law school experiences in learning how to investigate facts in complex cases.
The Project is also working with other stakeholders in the criminal justice system in New Mexico to improve the handling and preservation of physical evidence, including possible reforms, that is vital to the post-conviction claims of the factually innocent incarcerated in New Mexico prisons.
The Project was funded by a federal grant for DNA-related cases in 2009, which allowed the UNM School of Law to hire Research Professor Gordon Rahn in 2010 to head the Project. That grant ended in 2013, but recently has been replaced by a second federal grant for 2015-16, which unfortunately is restricted to DNA-related cases. The Bergman Fund will allow the Project to work on non-DNA cases for the next two years while permanent funding is put in place. There are currently more than 180 non-DNA applications on file with new applications coming in to IJP on a weekly basis.
Professor Rahn and Successes in Kentucky and New Mexico
In Kentucky

Professor Rahn has provided long and highly successful service in this field, serving as leader of the Kentucky Innocence Project for ten years. The Kentucky Project filed successful motions and petitions for relief in both DNA and non-DNA cases in which 10 persons in Kentucky were exonerated in the ten immediately preceding years before Professor Rahn came to New Mexico. Fortunately, another four men and women whose cases Professor Rahn worked on during his tenure with the Kentucky Innocence Project have been exonerated since he joined the New Mexico project.
In New Mexico
Professor Rahn today serves as Director of the New Mexico Innocence and Justice Project, teaching UNM law students in the classroom as well as supervising their work investigating potential cases selected by him as worthy of further investigation. This year, Professor Rahn is teaching two classes—the Innocence and Justice Seminar and Wrongful Convictions, with a total of 29 students in his spring and fall classes. He has taught more than 110 students since he joined the faculty in 2010. Students learn the law of due process in post-conviction settings, and provide the time and resources to thoroughly investigate the more than 20 cases currently under investigation. They uniformly describe it as their best law school experience in learning how to investigate facts in complex cases.
Students on the Innocence Project and Professor Rahn's Classes
The Project provides a valuable opportunity for law students to be a part of something that really matters. Those who participate gain real experience and develop an intimate understanding of how the system breaks down, and what can be done to reform it. As a UNM law student, I took the seminar and spent a semester investigating cases. My law school education would have been incomplete without this opportunity. The wrongfully convicted within our state need someone to advocate for them and our law students deserve to continue filling that role.
The Project has been a wonderful, practical course. Seldom in school do we have the ability to do this level of investigation. We interacted with agencies, visited prisons, and conversed with witnesses and attorneys. The course teaches practical, doctrinal pointers in criminal procedure, issues and arguments. Each student gets extensive experience analyzing the process. The year-long set-up means each case gets a long amount of dedicated time by each student. It was a good experience that I am happy I signed-up for, and have no doubt will be useful in my law practice.
Annual Costs - Innocence and Justice Project New Mexico
The annual program cost is a minimum of $145,000, the main components of which are the Director's salary, and the costs incurred in investigating cases. Costs of investigation include payment for every record the Project needs and acquires, including police reports, defense attorney files, and transcripts, which alone can cost from $500 to several thousand dollars per case. Investigative costs generally average about $1000 per case.
Because non-DNA related cases are not covered by any federal grant money, and with more than 180 non-DNA related applications on file, these costs alone will be over $180,000. The portion of the Director's salary not covered by the federal grant will be approximately $100,000 for two years. We are seeking to raise funds that will cover these costs and to allow the Project to investigate and prosecute worthy non-DNA related cases.
The Barbara Bergman Fund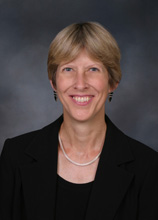 Established by friends of Professor Bergman to honor:
Her outstanding service to legal education in New Mexico
The practice-ready development of law students' skills
Her Innocence and Justice Project work in our state
The Fund will be used to ensure that justice is done in New Mexico for persons wrongfully imprisoned by enforcing the provisions of the U.S. and New Mexico Constitutions in habeas corpus actions for cases deemed meritorious after in-depth investigation.
The Fund will do this by providing assistance to prisoners who assert their innocence in the more than 180 cases in which DNA evidence does not exist, either because it has been destroyed, or was not taken initially. Investigation costs alone for these cases will exceed $180,000.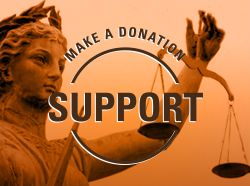 Committee for the Barbara Bergman Fund
Joe Goldberg, Anne Bingaman, Josh Ewing, Molly Schmitt-Nowara, and Max Minzner, Hannah Farrington Parker and Barbara Bergman of the UNM School of Law (ex officio).
We welcome your questions and feedback. You may email us directly, call any of us personally, or call 277-1457 for assistance in providing your support.