Madrid Summer Law Institute Insurance Requirements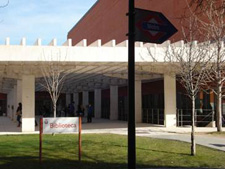 The library at U. Rey Juan Carlos
All students must have accident and health insurance, which provides emergency medical evacuation and repatriation and which is valid in Spain. 
Spanish health professionals may expect payment in cash for treatments received. UNM and the Universidad Rey Juan Carlos are not responsible for costs incurred due to accident or illness during the Madrid Summer Law Institute.
You can buy all of the required coverage from Cultural Insurance Services International (CISI). This insurance is on the checklist once you are accepted into the program.
You also may want to contact the international center at your school regarding coverage.