ACLU Chapter Information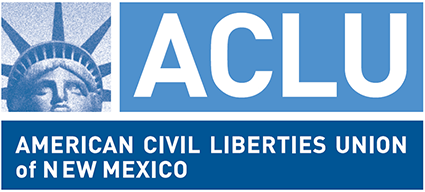 Membership requirements:
The only requirement is that you join the ACLU-NM or ACLU national. As of spring 2001, the limited-income membership is only $5. If you are a fortunate student whose income is not limited, the basic membership rate for a year is $20. Sign-up forms can be found on the ACLU bulletin board in the forum.
Relationship with ACLU-NM
The UNM law school chapter of the ACLU has a close, ongoing relationship with the ACLU-NM, the state affiliate of the national ACLU. We have one seat on the board and our chapter representative votes on our behalf at statewide board meetings.
Scholarships
In past years the ACLU-NM has awarded two yearly scholarships of $1,500 to students with a demonstrated commitment to civil liberties. The application process, usually in the fall, is open to all UNM law school students.