FREE Ethics CLE for Recent Graduates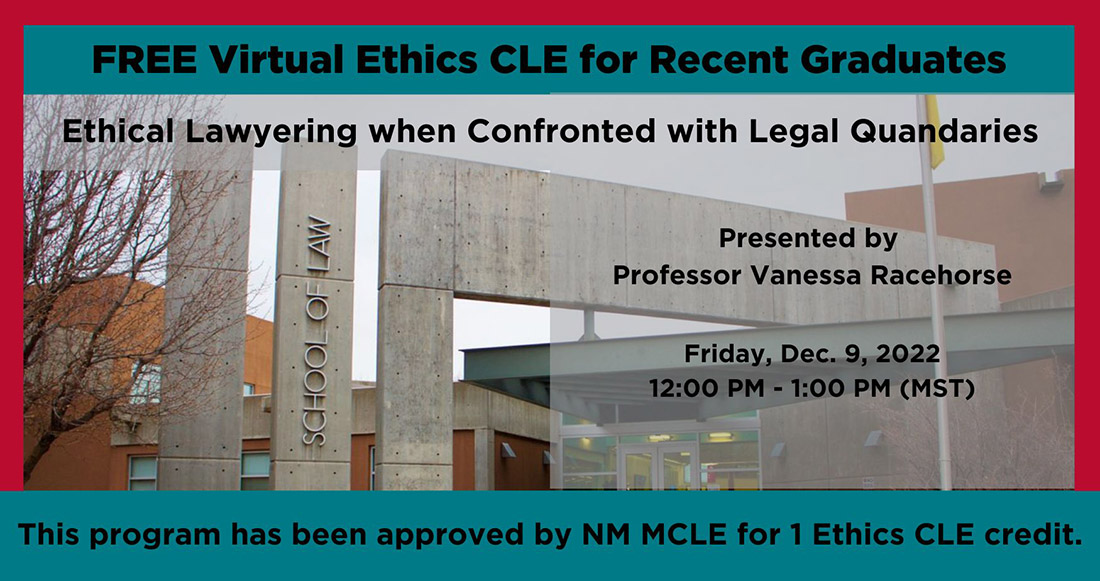 Ethical Lawyering when Confronted with Legal Quandaries

Presented by Professor Vanessa Racehorse
Friday, Dec. 9
12:00 PM - 1:00 PM (MST)
Credits: 1.0 EP


This 60-minute CLE will discuss areas of tension and ambiguity where federal and state law conflict, and provide practical guidance on ethical considerations for lawyers practicing in a rapidly changing legal landscape.
This CLE has been approved by NM MCLE for 1 Ethics CLE credit.
FREE for UNM Law recent graduates (Classes of 2017-2022)!
Hon. Michael Aragon
Kay Bratton
Roxanna Chacon
Tina Cruz
Connie Flores
Hon. Shammara Henderson Chair
Harold Lavender
Robert Lucero
Steven Scholl
Barbara Shapiro