Market Your Organization On Campus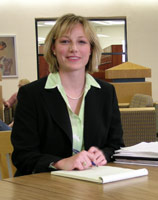 Encourage your organization and its attorneys to participate in one of these exciting events and gain name recognition among our students!
Student Programs
Practice Area/Practice Setting Panels
Each semester, the Office of Career Services hosts panels designed to expose current students to the variety of career options available to our graduates.  Please contact us if one of your attorneys would like to serve on a panel as a practice area expert or to discuss your office's work environment. 
Leadership and Business Skills Workshops
The University of New Mexico School of Law is committed to developing lawyers as leaders and recognizes that non-legal skills have an important role to play in the success of our graduates.  Contact us if you would like to speak to our students regarding leadership and business skills.  Of particular interest are the following:
finance and accounting;
leadership and organization design;
strategic decision-making;
competitive advantage and business development.
UNM Law Advisor Directory
We invite attorneys from your organization to participate in the new UNM Law Advisor Directory, designed to connect to University of New Mexico School of Law students and alumni with their single greatest source of opportunity: an interactive, alumni and friend-based professional network.
The UNM Law Advisor Directory is accessible to both students and alumni. Students will be able to connect with alumni and other legal practitioners in the practice areas and geographies that interest them. The adviser can make a meaningful impact on the professional development of our students, increase their post-graduate marketability and likelihood of establishing a satisfying career.  Read more information, including how to register for the directory.
Recruiting Programs
Each year, the Office of Career Services hosts a Fall and Spring Recruiting Program. Given the high-profile of these recruiting programs, students learn to recognize the names of participating employers. Interviews can be informational or for hire. Additionally,for public sector employers, interviews can be for externship-for-credit opportunities. If your organization is interested in participating in our upcoming recruiting program, visit our recruiting programs webpage.
Questions?
For more information regarding any of the programs listed above, please contact us.