Professor Justin Goodman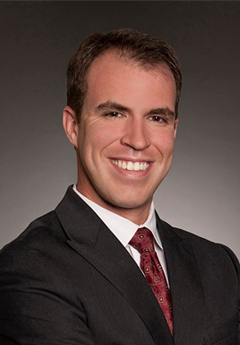 Visiting Professor of Law
B.A., University of New Mexico
J.D., University of New Mexico School of Law
Member, New Mexico Bar

Profile
Justin Goodman is a visiting law professor and teaches civil law courses including Property, Business Associations, and Insurance law. He also teaches specialized seminars focused on preparing and writing for the Multistate Essay Exam and Multistate Performance Test of the Uniform Bar Examination. He is the faculty sponsor for the New Mexico Defense Lawyers Association Student Chapter. His research interests include Bar Exam studies and civil litigation trends and procedural changes.
Prior to teaching, Professor Goodman was in private practice in Albuquerque, New Mexico. His background includes a diverse civil litigation practice including insurance defense, property disputes, fraud investigation, general tort litigation, construction defect, employment, and domestic relations. He is admitted to practice in the state and federal courts of New Mexico.
Publications
Bar & Trade Publications
Break It Up! Bifurcating First Party Claims in New Mexico, DEFENSE NEWS 15 (Spring 2017)
Available at: New Mexico Defense Lawyers Association
A Bench Perspective: An Interview of United States Magistrate Judge Steven C. Yarbrough, DEFENSE NEWS 4 (Winter/Spring 2016).
Available at: New Mexico Defense Lawyers Association
Is it Bad Faith? Key Elements of a Bad Faith Claim in New Mexico, National Business Institute, Inc. Course Material for Litigating Bad Faith Claims in New Mexico (2016).
Vanishing Civil Jury Trials: Views from Recipients of the Outstanding Civil Defense Lawyer of the Year Award , DEFENSE NEWS 8 (Spring 2015).
Available at: New Mexico Defense Lawyers Association
Grandparents, are you "With It?", 28.4 The Forecaster, A Washington State Newsletter (2007).