Madrid Museums and Culture
Museums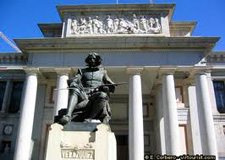 The Prado
Madrid is one of the best cities in the world for people who like museums. In addition to museums dealing with such diverse topics as anthropology, archeology, bullfighting, and tapestry, Madrid has three amazing art museums.  The most famous of these is the Prado.
Come to the Prado to see some of the best statues and paintings in the world.  See Diego Velázquez's Las Meninas as well as painting by Goya, El Greco, and Rubens. Check out the Prado's website. Note that admission is free Mondays through Saturdays from 6:00 to 8:00 p.m. and Sundays from 5:00 to 7:00 p.m.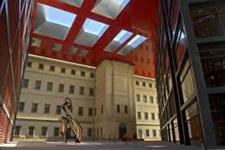 Museo Reina Sofia
The second famous art museum is Madrid is the Museo Reina Sofia. This is Madrid's modern art museum.  Here is where you will find Pablo Picasso's most famous painting, Guernica. Note that this museum also allows people to enter for free during certain times each day.  See the Reina Sofia's website for information.
The last of the trio of major art museums is the Museo Thysssen-Bornemisza.  This museum has an extensive collection of master art works.  Check out Thyssen's website for more information.
Culture
From an evening tapas crawl to the "people's opera" at the Teatro de la Zarzuela, the cultural opportunities in Madrid are endless.  In a typical day, you might go to class, eat an amazing plate of paella, study a bit, and then see an authentic flamenco performance at Casa Patas.