About The University of New Mexico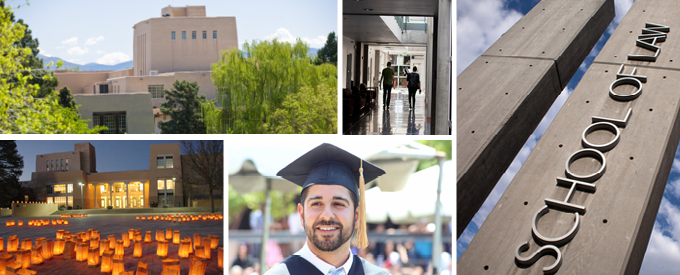 Founded in 1889 as New Mexico's flagship institution, The University of New Mexico now occupies nearly 800 acres near old Route 66 in the heart of Albuquerque, a metropolitan area of more than 500,000 people. From the magnificent mesas to the west, past the banks of the historic Rio Grande to the Sandia Mountains to the east, Albuquerque is a blend of culture and cuisine, styles and stories, people, pursuits and panoramas.
The University's campus is separated into three major sections which are Main Campus, North Campus, and South Campus.
Main Campus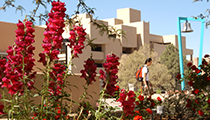 Main Campus houses the majority of UNM academic colleges and programs including the all undergraduate programs. You will also find Popejoy Hall Center for the Arts, Zimmerman Library (the largest of the four libraries in the university system), Johnson Center (the student recreational center), and the Student Union Building on main campus.
North Campus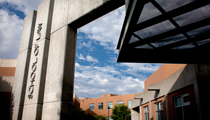 The University of New Mexico's North Campus is home to the Law School; Health Sciences Center (College of Nursing, College of Pharmacy, and School of Medicine); University Hospital; and the North Campus Golf Course.
South Campus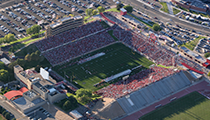 South Campus is made up of the Athletics Complex, which includes University Arena "the PIT," the Lobo football stadium, tennis courts, baseball, softball, and soccer fields. It also houses the Science and Technology Park, the Family and Graduate housing, and Apartment Style residence halls at Lobo Village.