Financial Aid Workshops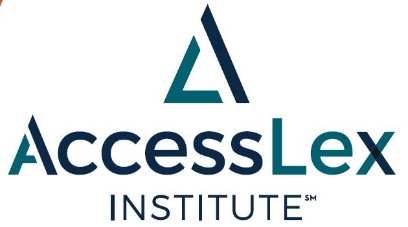 We know how important it is to protect and nurture your law school investment. And to do that, you need expert guidance and support to make informed financial decisions, during law school and beyond. That's why we've partnered with AccessLex Institute – the largest philanthropic organization dedicated to access, affordability and the value of legal education – to bring you MAX by AccessLex, an innovative personal finance program created exclusively for law students. Available at no cost, MAX drives the knowledge gain and behavior change that is essential to improving your financial well-being.
MAX 1-1 Personal Finance Coaching Sessions: 
This fall, you can schedule a live one-on-one financial coaching session on campus, with Jacquie Carroll, an Accredited Financial Counselor. Save the date, and make an appointment.
Date: September 5th
---
MAX Workshops:
Financial Planning for Law School Students:
From developing a simple spending plan to outlining your 3-year financial plan, smart money strategies lay the foundation for every law students' personal and professional success story. Learn to apply core concepts of personal finance to make confident decisions about money and better achieve your short and long-term goals. Law school is an investment - make the most of yours! 
Date: September 4th
Time: 12:10 to 1:10 PM
Location: Room 3416
LUNCH WILL BE PROVIDED!
In addition to learning important personal finance information, the MAX program also includes scholarship drawings three times a year. Completing the MAX lessons and attending MAX workshops gets you entries in to those drawings where you could win $5,000, $25,000 or even $40,000 toward your 2L tuition.
---
Your Employment Options, Your Money:
Whether you accept a position in public service or big law, plan to open your own practice, or follow any other professional path, there is more to know than just your starting salary. This workshop provides a financial analysis of various legal professions and helps you understand the financial impact of your employment decision – including pay, benefits, taxation, cost of living and more.
Date: September 6th
Time: 12:10 to 1:10 PM
Location: Room 3416
LUNCH WILL BE PROVIDED!
---
Please fill out the following: