Overview
The Child & Family Justice Initiative aims to increase the number of UNM Law graduates, including those traditionally underrepresented in social justice lawyering, who practice in community organizations pursuing justice and racial equity.
---
About the Fellowship for Transformative Advocacy
One of the major goals of the Child & Family Justice Initiative is to increase the number of UNM Law graduates who work in community organizations pursuing justice and racial equity. This led to the creation of the two-year Fellowship for Transformative Advocacy.
The Fellowship provides an opportunity for new lawyers to positively impact the social determinants of health and well-being of vulnerable children and families in New Mexico's most underserved communities through legal advocacy and policy work.
Transformative Advocacy Fellows partner with a non-profit host organization in New Mexico. If the organization is not a civil legal services provider, the host organization must demonstrate that it is able to provide adequate supervision by an experienced attorney.
Each Fellowship must involve a new project that aims to eliminate racial disparities and improve the health or well-being of New Mexico's most vulnerable children and families through legal advocacy and policy work/advocacy in tribal, state, or federal courts and governmental entities.
UNM Law will provide $41,000 to the host organization each year during the two-year commitment toward the salary of the Fellow. Host organizations are encouraged to set the Fellow's salary commensurate to what an attorney with similar experience or responsibility would receive in their organization. Furthermore, host organizations must provide employee health and fringe benefits to the Fellow in the same way they provide these benefits to their employees. Fellows are entitled to receive up to $10,000 in loan repayment assistance.
The Transformative Advocacy Fellows
Riley Masse, a member of the first class of Fellows for Transformative Advocacy, joined New Mexico Legal Aid in 2017 with a project designed to serve the needs of vulnerable children and families facing the devastating impact of housing instability. Through direct representation, community education and outreach, and policy work, the project is intended to lower the drastic eviction rate in New Mexico and protect families' existing housing subsidies.
One of the major successes of the project has been setting up a weekly table in the Bernalillo County Metropolitan Court. At this table, Riley provides free, brief advice and information to pro se litigants as they come to housing court. Additionally, she assists pro se litigants in filling out forms, again at no cost. As the project progresses, Riley intends to provide on-the-spot representation in cases where it is clear that additional advocacy is needed. In a similar effort, Riley and New Mexico Legal Aid's housing unit will be partnering with the Economic Justice Clinic at the UNM School of Law as well as Harvard's Access to Justice Lab to study the impact of representation and various other levels of service in eviction cases. By examining the results of the study, legal service providers will be able to provide more effective modes of service to low-income families and, hopefully, thereby reduce the eviction rate long-term.
---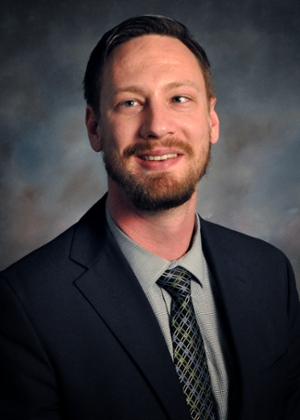 "How we care for and protect our state's youth is a direct reflection of our expectations for their futures." This is Jesse Clifton's conviction. Working with Disability Rights New Mexico, Jesse's goal is to reduce the school-to-jail pipeline, even closing it in select schools. Minority students and students with disabilities are vastly overrepresented in the juvenile justice system. He wants to ensure that students are receiving the free and appropriate education to which they are entitled by ensuring that Individualized Education Programs (IEPs) and Behavior Intervention Plans (BIPs) are being properly tailored to the students who need them. This will inevitably curb the disparate racial impact that currently exists in school discipline and referrals to the juvenile justice system. According to Jesse, this project will take him all over the state with 75% of his time being allocated to engaging rural school districts and 25% to more urban areas.
For Jesse, this work is personal. With a seven-year-old daughter who benefits from an IEP, special education is an interest of his, and he understands that each student is unique in their talents and skills. He acknowledges that the school-to-jail pipeline is not a problem that will be solved during the two-year fellowship period. However, the work in which Jesse will be engaged is necessary to focus on where and how to have the most impact because this project will continue even after Jesse has completed his fellowship.
---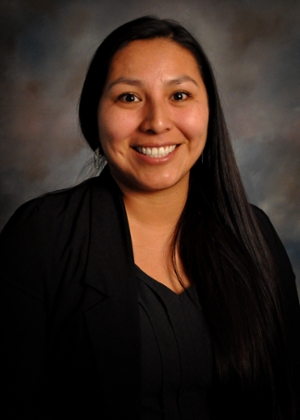 Before attending the UNM School of Law, Nadine Padilla was a community organizer for nine years. She will tell anyone who asks, "Securing justice for minority communities that are disproportionately impacted by pollution is what brought me to law school." Now, in addition to community organizing, Nadine is community lawyering. Working with the New Mexico Environmental Law Center, Nadine joined the second class of Child and Justice Family Fellows seeking to advocate for NM's most vulnerable children and families. Through policy and legal advocacy, Nadine is addressing the ambient air pollution concentrated in low-income communities of color in Albuquerque, specifically in the South Valley.
Nadine intends for her project to improve the general health and quality of life for children in the South Valley. Because ambient air pollution is a significant contributor to childhood respiratory illness, Nadine hopes that over time, her project will mitigate and, in some instances, eliminate a substantial cause of childhood illness. Decreasing the number of polluting industries in vulnerable communities would yield an increase in the quality of the air, thus resulting in a decrease in health risks. Her vision is that this would translate to healthier starts for babies, reductions in familial medical costs, less school absences for children, and less parents taking sick days from work. Nadine's passion for environmental justice issues that fueled her purpose for law school now guides her practice as a lawyer.
---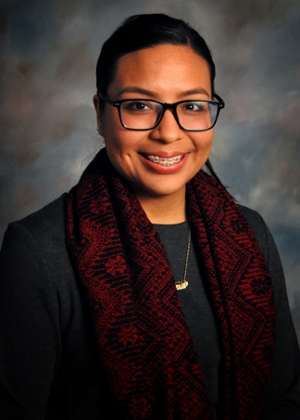 Jazmin Irazoqui-Ruiz's heart is for the low-income, immigrant, and underserved marginalized communities in Albuquerque and rural New Mexico. She began her work as a Child and Family Justice Fellow with the Institute of Legal Training and Instruction ("Instituto Legal") and is now working with the New Mexico Immigrant Law Center. Jazmin's project consists of providing legal services and education to low-income immigrant consumers and entrepreneurs related to immigration, consumer protection, financial literacy, and business development.
Since day one, Jazmin has been on the go. She provided an encouraging speech to immigrant youth and families at a rally on the same day that the Trump Administration announced the rescission of Deferred Action for Childhood Arrivals ("DACA"). She presented at the UNM Communications and Journalism Department for a DACA colloquium; taught a three-month business course at Encuentro Nuevo Mexico; presented on independent contracting both in-person at Instituto Legal and through a Facebook Live feed; and spoke at the Mexican Consulate to a group of people from Albuquerque, Farmington, Las Vegas, and Espanola. Finally, in collaboration with the NM Dream Team, Enlace Communitario at San Juan Community College, Somos Un Pueblo Unido, MECHA, NM Highlands University, Santa Fe Dreamers Project, local churches, ACLU Las Cruces, Jazmin has served children and families in San Juan County, San Miguel County, Lea County, Curry county, Chavez County, and Dona Ana County. In her own words, "[t]here is so much work to be done . . . ," and Jazmin is ready to go.
Non-Profit Host Organizations
The following are non-profit organizations that our Transformative Advocacy Fellows have partnered with: