Women's Golf Association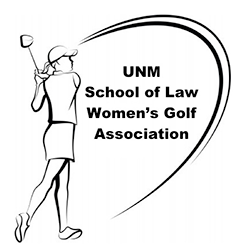 Welcome
The purpose of the UNM School of Law Women's Golf Association is encourage female law students to learn and play golf and increase women lawyer's representation in the game.
Golf and business go hand and hand. Playing golf builds rapport, conversation, friendly competition, and encourages strong business relationships. However, the majority of female attorneys do not play the game. By not playing golf, women are missing the opportunity to build strong relationships with employers, clients, prospective clients, and colleagues. Statistics support that golf provides significant business advantages to women. Besides the business benefits, golf is a fun game female lawyers can play for the rest of their lives.
The Association shall promote the interest of golf among women, to hold regular golf clinics, hold regular golf tournaments, and conduct networking events.