Academics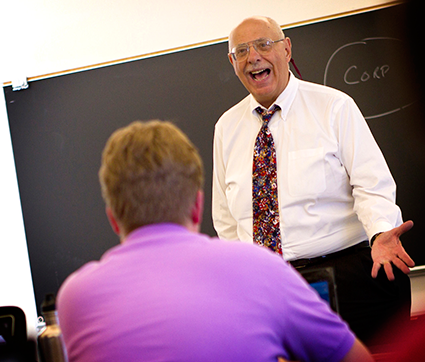 Interested in Indian Law or Natural Resources and Environmental Law? Take classes in these areas or pursue a certificate program for a more comprehensive understanding of these important areas.
J.D. Degree
Our faculty has fully embraced experiential learning and hands-on opportunities are integrated throughout the curriculum in lecture classes, seminars, and specialized programs. In our nationally recognized Clinical Law Program, you will represent actual clients under the close supervision of our tenure and tenure-track faculty.
You will receive an excellent return for your investment. The UNM School of Law offers one of the best and most competitive tuition rates in the country, help with your career planning and professional development from our Office of Student & Career Services, and very strong employment rates for graduates.
New M.S.L. Degree
Master of Studies in Law (MSL) program is for mid-career professionals and recent college graduates who want to enhance their career with legal education relevant to their field or interests.
The 30-credit degree can be earned in one year of full-time study or up to four years of part-time study. MSL students take law courses relevant to their current or future jobs at the law school, along with students pursuing their Juris Doctorate (JD). The program offers concentrations in Indian Law and in Natural Resources and Environmental Law.