Professor Nathalie Martin

Associate Dean for Faculty Development
Professor of Law
Frederick M. Hart Chair in Consumer and Clinical Law
B.A. 1983, St. Olaf College
J.D. 1986, Syracuse University
L.L.M. 1998, Temple University
Member of the Massachusetts, New Jersey, and Pennsylvania Bar
Profile
Nathalie Martin joined the UNM law faculty in 1998. Her research focuses on consumer law and bankruptcy, as well as elder law. Her recent research focuses on high-cost loans, such as payday, title, and installment loans, as well as the Mindfulness in Law movement. Her high-cost loan projects include several empirical studies funded by the National Conference of Bankruptcy Judges, including one that funded curbside interviews of payday loan customers and another that studied the credit habits of undocumented New Mexicans. Her works have been cited by the New Mexico Supreme Court, the California Supreme Court, and the United States Supreme Court.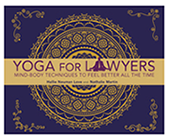 She is the author Yoga for Lawyers: Mind Body Connections to feel better all the time, as well as Lawyering from the Inside Out: Learning Professional Development through Mindfulness and Emotional Intelligence.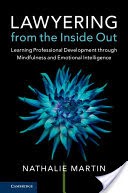 The author of several other books and dozens of law review articles, she holds what is thought to be the only endowed chair in the country dedicated to consumer law issues.
Professor Martin teaches commercial and consumer law, as well the Economic Development (Business and Tax) Clinic at the UNM School of Law. In addition to her other courses, she runs a program promoting financial literacy in New Mexico high schools, and teaches a two-day financial literacy course for law students and undergraduates.
Professor Martin is a member of the American Law Institute and the American College of Bankruptcy, and a former resident scholar at the American Bankruptcy Institute. In that capacity, she has appeared on CNN, ABC, CNBC and other television networks. She has been quoted in the Wall Street Journal, the New York Times and many other newspapers.
Professor Martin's passions include several long-term life goals, including helping consumers avoid the many traps and pitfalls created by the current consumer credit world, and helping lawyers maintain balance in their lives.
She routinely advises law students on managing stress while practicing law in a healthy and productive way. In addition to teaching law, she teaches meditation and yoga.
Books
Lawyering from the inside Out: Learning Professional Identity Formation through Mindfullness and Emotional Intelligence (Cambridge University press, 2018).
Yoga for Lawyers: Mind-Body Techniques to Feel better All the Time (with Hallie Love)( ABA Publishers 2014).
Forms and Procedures (8 volume set, with Fred Hart) (Matthew bender updated semi-annually).
Inside Bankruptcy (with Ocean Tama) (Aspen 2008).
When Worlds Collide: Bankruptcy and Its Impact on Domestic Relations and Family Law (American Bankruptcy Institute 3rd ed. 2005). (with MICHAELA M. WHITE and MARIANNE B. CULHANE)
The New Bankruptcy Law and You (with Stewart Paley) (Wiley 2005).
The Glannon Guide to Bankruptcy (Aspen 2005).
Counseling Older Americans, ALI/ABA Book (with Alison Barnes and A. Frank Johns) (2005).
Articles
Nefarious Neighbors: How Living Near Payday Loan Stores Affects Loan Use,___ MISS. L. REV. ___ (2019) (with Younghee Lim, Aimee Moles, and Trey Bickham).
The Virtue of Vulnerability ,___ SOUTHWESTERN L REV. ___ (2019).
The Power of Community Action: Anti-Payday Loan Ordinances in Three Metropolitan Areas, Executive Summary (with Robert Mayer, University of Utah Department of Sociology).
The Power of Community Action: Anti-Payday Loan Ordinances in Three Metropolitan Areas (with Robert Mayer, University of Utah Department of Sociology).
What Communities Can Do to Rein In Payday Lending: Strategies for Successful Local Ordinance Campaigns Through a Texas Lens, 80 Law & Contemp. Probs. 147 (2017) (with Robert Mayer).
Right Scholarship and the Goddesses of Commercial Law, 34 Columbia J. Gender and the Law 124 (2017)
Survival in the Face of Scarcity: The Undocumented Immigrant Experience, 58 Az. L. Rev. 103 (2016).
Giving Credit Where Credit is Due: What We Can Learn from the Banking and Credit Habits of Undocumented Immigrants, 2015 Mich. State L. Rev. 989 (2015).
Think Like a (Mindful) Lawyer, 34 ULAR L. Rev.259 (2015).
Public Opinion and the Limits of State Law: The Case for Federal Usury Caps, 34 N. ILL. L. REV 259 (2014).
Interest Rate Caps, State Legislation, and Public Opinion: Does the law Reflect the Public's Desires?89 CHICAGO KENT L. REV. 115 (2013) (with Timothy Goldsmith).
Addressing the Foreclosure Crisis through Law School Clinics, 20 Georgetown J. L. & Poverty 531 (with Max Weinstein) (2013).
High-Interest Loans and Class:  Do Payday and Title Loans Really Serve the Middle Classes, 24Loyola Consumer L. Rev. 524 (2012) (with Ernesto Longa).
The Alliance Between Payday Lenders and Tribes: Are Both Tribal Sovereignty and Consumer Protection at Risk? 69 Wash & Lee L. Rev.751 (2012) (with Joshua Schwartz).
Grand Theft Auto Loans: Repossession and Demographic Realities in Title Lending, 77 Missouri Law Rev. 41 (2012) (with Ozymandias Adams).
Regulating Payday Loans: Why This Should Make the CFPB'S Short List, 2 Harv. Bus. L. Rev. Online 44 (2011), available at: http://www.hblr.org/?p=1595.
Testing Materiality Under the Unfair Practices Acts: What Information Matters When Collecting Time-Barred Debts? 64 Consumer Fin. L. Q. Rep. 372 (2010) (with Timothy Goldsmith).
Available at: SSRN
Double Down-and-Out: The Connection Between Payday Loans and Bankruptcy, 39 Southwestern L. Rev. 789 (2010) (with Koo Im Tong).
1,000% Interest—Good While Supplies Last: A Study of Payday Loan Practices and Solutions, 52 Arizona Law Review 563 (2010).
Available at SSRN
Consumer Scams and the Elderly: Preserving Independence through Shifting Default Rules, 17 Elder Law J. 1 (2009).
Winners and Losers in Bankruptcy Reform: Do Women and Children Really Come out on Top, 49 Fam . L. Quar. 219 (2007).
Mind Games: Rethinking BAPCPA's Debtor Education Provisions, 31 S. ILL. U. L.J. 517 (2007).
Available at: SSRN
The Role of History and Culture in Developing Bankruptcy and Insolvency Systems: The Perils of Legal Transplantation, 28 B.C. Int'l & Comp. L. Rev. 1 (2005).
Available at: SSRN
Poverty, Culture and the Bankruptcy Code: Narratives from the Money Law Clinic, 12 Clinical L. Rev. 203 (2005).
Available at: SSRN
American Bankruptcy Laws: Encouraging Risk-Taking and Entrepreneurship, (U.S. Department of State, International Information Programs, Entrepreneurship and Small Business), available at http://usinfo.state.gov/journals/ites/0106/ijee/ijee0106.htm.
The Role of History and Culture in Developing Bankruptcy and Insolvency Systems: The Perils of Legal Transplantation, 28 B.C. College Int'L & Comp. L. Rev. 1 (2005), also available at http://law.bepress.com/expresso/eps/172.
Common Law Bankruptcy Systems: Similarities and Differences, 11 Amer. Bankr. Inst. L. Rev. 367 (2003).
Explorations in the Classroom: A Book Review of Secured Credit: A Systems Approach, 26 Seattle L. Rev. 13 (2002).
Que es la Diferencia: A Comparison of the First Days of a Chapter 11 Reorganization Case in the United States and Mexico, 10 U.S.- Mexico. L.J.85 (2002).
Funding Long Term Care: Is There a Way to Ensure That Our Assets Will Last Longer Than We Will?, 3 Elder's Advisor 66 (2001).
Les Jeux Ne Sont Pas Fait: The Right to Dignified Long-Term Care in the Face on Industry-Wide Financial Failure (with Elizabeth Rourke), 10 Cornell J. L. & Pub.Pol. 129 (Fall 2000).
Funding Long-Term Care: Some Risk-Spreaders Create More Risk Than They Cure, 16 J. Contemp. Health L. & Pol'y 335 (2000).
The Insolvent Life-care Provider: Who Leads the Dance Between State Continuing-Care Statutes and the Federal Bankruptcy Code, 61 Ohio St. L.J. 267 (2000).
Noneconomic Interest in Bankruptcy: Standing On The Outside Looking In, 59 Ohio St. L.J. 429 (1998).
Fee Shifting in Bankruptcy: Deterring Frivolous, Fraud Based Objections to Discharge, 76 N.C. L. Rev. 97 (1997).
Note, Fathers and Families: Expanding Men's Familial Rights, 36 Syracuse L. Rev. 1265 (1986).

Law School News