Financial Literacy Program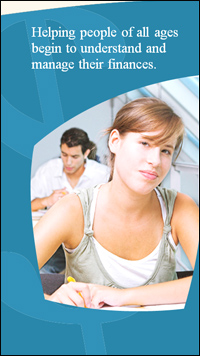 The UNM School of Law Financial Literacy Team is dedicated to providing financial education to young people in our community. We understand that high school students will soon be facing important financial choices, and our programs are designed to provide them with the knowledge and understanding to make sound financial decisions now and in the future.
The team has taught a semester-long economics and financial literacy class at Amy Biehl High School, as well as classes on a variety of financial topics at other local schools. Through classroom discussion, personal anecdotes, interactive technology and traditional teaching methods, we help students grasp important financial concepts like budgeting, investing and borrowing, as well as broader topics related to today's economy.
Financial Literacy Class
The UNM School of Law also offers a weekend Financial Literacy class each fall for law students and members of the community wishing to learn more about credit, budgeting, and investing.