Charter Information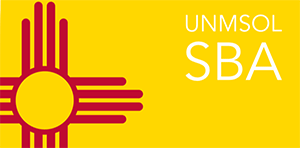 UNM Law School organizations must renew their charter at the beginning of each fall semester. A student organization shall not receive disbursement of the Dean's funds if not chartered by the end of each September.
The Student Bar Association is responsible for checking the official charter status of law school organizations at the beginning of each fall semester. If an organization fails to charter or loses its charter for any reason, the SBA President informs the Assistant Dean for Student Services.
The Student Activities Center (see Registering a Club) is responsible for chartering student organizations. The Student Activities Center provides the forms and explains the fees and charter process.
One (two is preferred) officers from an organization must attend a mandatory chartering workshop. They explain University policies, procedures and services available to chartered groups. The schedule of workshops is listed on the Student Activities Center (see Registering a Club site on Student Activities web page http://www.unm.edu/~sac/)
One copy of a current constitution and by-laws must be submitted with the chartering form to Student Activities. Therefore, if the organization is established with a constitution already on file there, it is not necessary to resubmit one. However, if an organization amended its constitution or if forming a new organization, an organization must file a constitution and by-laws. If an organization is affiliated with a national organization, submit one copy of local by-laws, not the national level constitution or by-laws.