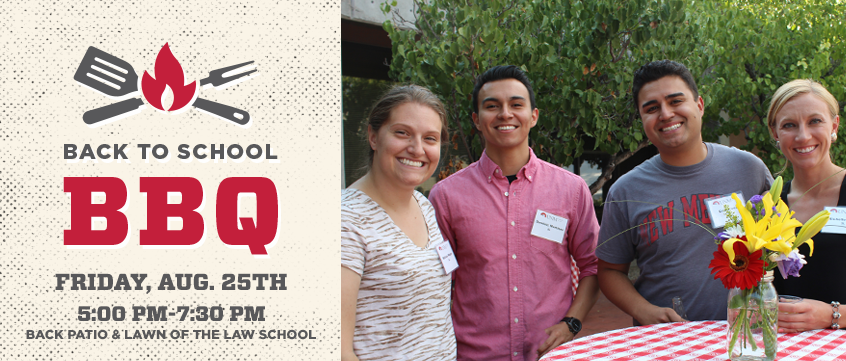 Help us kick off the new school year!
All UNM Law School faculty, staff, students, alumni and friends are invited!
Friday, Aug. 25th
Back Patio & Lawn of the Law School
5:00 PM-7:30 PM
Special thanks to 

for generously providing craft beer for the event.
NEW

THIS YEAR

Reconnect with your Class at our Reunion Tent!
Classes of 1972, 1982, 1992, 1997, 2002, 2007 & 2012
Join your class in our Reunion Tent to rekindle old friendships, celebrate classmates' accomplishments, reminisce about your law school days, and chat with your favorite professors.
For more information, please contact Melissa Lobato at 505.277.1457 or lobato@law.unm.edu.
This event is free, thanks to our wonderful sponsors, the UNM Law Alumni Association and the Student Bar Association
Registration