Alumni Connect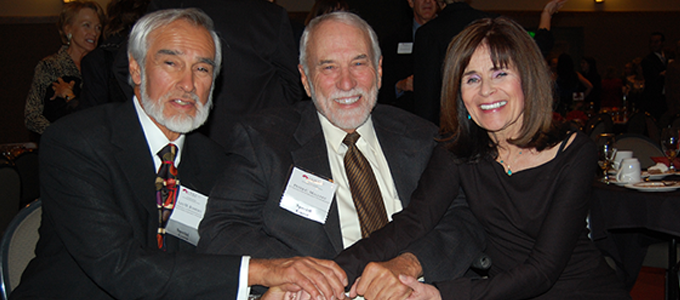 Stay Connected!
Our alumni are an integral part of making the UNM School of Law the vibrant and supportive community that it is. We want to celebrate you and your accomplishments- whether you've made a career change, received an award, or added a new member to your family.
Thank you for making the UNM School of Law a better resource for all of our alumni and friends!

Share News About You!
We'd love to hear about your new job, publications, retirement, or anything else you'd like to share with us. Our News About You form makes sharing your news easy.

Get Involved
There are countless ways for you to be involved at the Law School. Would you like to mentor a student, participate on a panel, speak in a class, or connect with other alumni? Let us help you get involved in a meaningful way.

Change of Address
Help us keep you abreast of Law School events, including you class reunion, events with the faculty and more. Please complete our Change of Address when your home or business information changes.

Find a Graduate
You can locate information about UNM alumni through the University's UNM Alumni Connect interface. For more information, visit the UNM Alumni Online Community.

Give
Giving back and staying connected have been longtime traditions at the University of New Mexico School of Law. Alumni, faculty and friends, and their financial support are among the school's greatest assets. Please set-up a small monthly contribution or an annual gift of any size today. Give Now.