Contact Admissions & Financial Aid
Thank you for your interest in the University of New Mexico School of Law. The Admissions and Financial Aid staff are happy to assist you with any questions that you may have regarding our school and our programs. Please email all general admissions questions to admissions@law.unm.edu. Financial Aid and Scholarship related questions should be directed to financialaid@law.unm.edu.
We look forward to speaking with you about our program.
Mailing Address:
UNM School of Law
Office of Admissions & Financial Aid
MSC11 6070 
1 University of New Mexico
Albuquerque, NM  87131-0001
Phone:  505-277-0958
Fax:  505-277-9958
Email admissions@law.unm.edu
Admissions & Financial Aid Team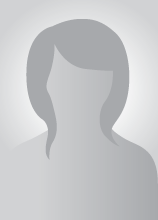 Renée Ferrell, JD
Director of Admissions 
505-277-0959 
ferrell@law.unm.edu

Krysta Madrid-Arellano
Admissions Associate 
505-277-0958
madrid-arellano@law.unm.edu