Courses
Advanced Immigration Law and Practice
This course focuses on agency law writing and the necessary analysis and approach to drafting actual immigration forms, documents, and trial preparation filings in four separate but related aspects of immigration practice. Immigration practice areas covered in this course are H-1B Visas, Adjustment of Status packets, Waivers, and BIA Asylum Trials.
Students enrolled in this course learn through hands-on, practical exercises based on one "client" and her evolving fact pattern, updated throughout the semester.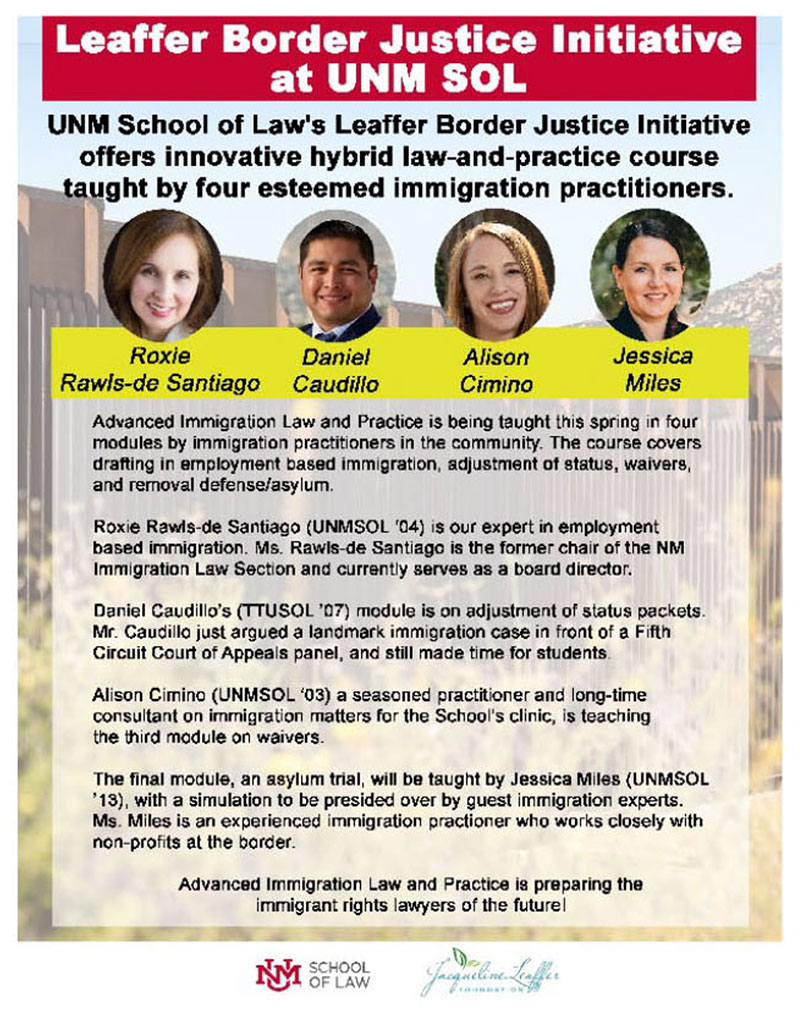 Fact Development: Immigration and Habeas Corpus
Many immigrants are detained for long periods of time while they wait for a court to hear their plea for assistance. Fact gathering is an essential and time-consuming part of a habeas claim.
In the summer of 2021 UNMSOL launched a unique collaborative effort with The University of Idaho College of Law and the Santa Fe Dreamers Project to offer a class on fact gathering and investigation techniques for habeas cases. The class focuses on how to best tell a client's story and how to work with individuals who have suffered trauma.