Mentorships, Externships and Fellowships
Demystifying Law School and Immigration Law: Mentorship
The Border Justice Initiative Pipeline program wants to help future immigration attorneys realize their full potential from high school to practice, and beyond. Therefore, BJI Mentorship program provides an one-on-one mentoring structure to foster a culture of personal and professional development for students interested in immigration work.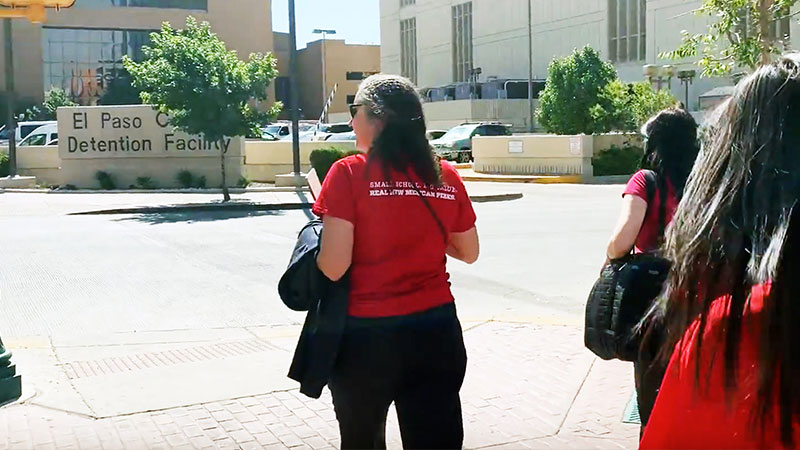 Border Justice Externships
BJI Externs work closely with expert immigration attorneys and UNM Law School faculty to develop and implement projects to serve the immigrant population, primarily focusing on immigration policy surrounding women and children. The Border Justice Externs receive guidance and supervision from law faculty and experienced immigration practitioners in addition to the supervising attorneys at the nonprofit legal services organizations in which they are placed.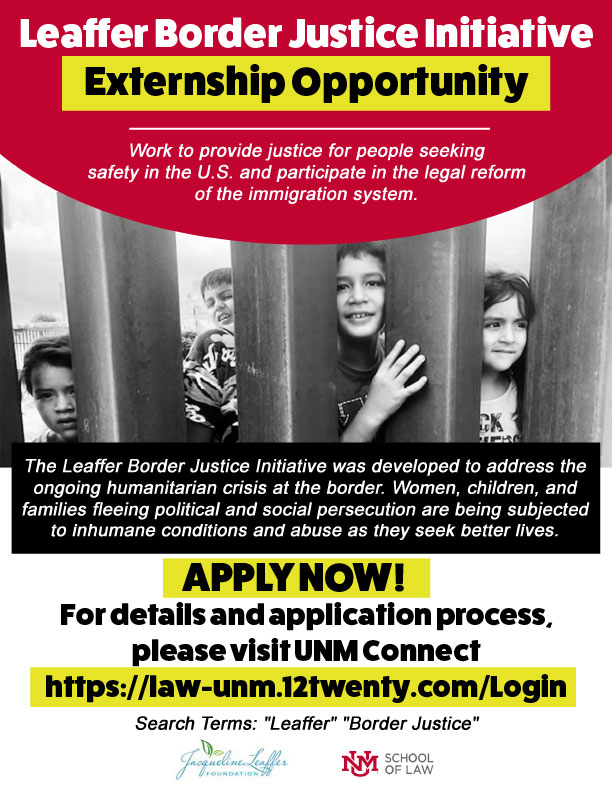 New Border Justice Fellowship
BJI is excited to announce our first Border Justice Fellowship opportunity! Designed to add capacity for nonprofit organizations and provide ongoing educational support and mentorship, Border Justice Fellow will provide direct service to women and children at the border as an extension of our Border Justice Pipeline.