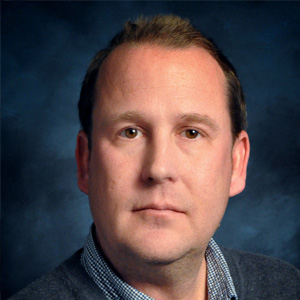 Scott England
Principal Lecturer
Education
B.A. 1995, Truman State University
J.D. 1998, Northwestern University
Member of the Illinois bar (inactive)
Profile
Scott England teaches legal writing in UNM's Legal Analysis and Communication Program. Professor England began teaching at UNM as a visiting lecturer in 2013, and he joined the permanent faculty in 2014. Before arriving at UNM, Professor England spent nine years as a member of the faculty at the University of Alabama School of Law, where he taught legal writing and legislative drafting. He has been nominated multiple times for UNM's Lecturer of the Year Award, and he was appointed as a Regents' Lecturer in 2019.
Before he began his teaching career, Professor England helped draft a proposed criminal code for Illinois as a staff attorney for the Illinois Criminal Code Rewrite and Reform Commission. Professor England's work included drafting official commentary for many of the proposed code's provisions, including commentary for proposed articles on homicide, assault, fraudulent practices, and falsification offenses. He also worked as a litigation associate at Chicago's Hopkins & Sutter, focusing mostly on public utility law, municipal law, and insurance insolvency law. Professor England's work included assisting dozens of Illinois municipalities with drafting and adopting electric utility tax ordinances.
Professor England earned his law degree from the Northwestern University School of Law, where he received the full-tuition John Henry Wigmore Scholarship and served on the Northwestern University Law Review. In his spare time, Professor England enjoys traveling, hiking, and listening to vinyl records.