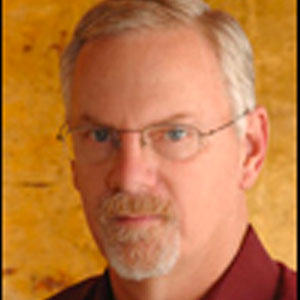 Scott Hughes
Professor Emeritus
Education
B.A. Architecture, 1973, Arizona State University
J.D. 1976, Creighton University
LL.M. 1995, Temple University
Member of the Iowa, Michigan, and Nebraska Bars
Profile
Scott Hughes first turned to the concept of alternative dispute resolution when he was practicing law in Iowa during the farm recession of the mid-1980s. In 1999, he became Director of the UNM Law School's Alternative Dispute Resolution Program after serving as director of clinical legal education at the University of Alabama School of Law.
At UNM, in addition to teaching all levels of mediation courses, Hughes organizes a series of mediation training sessions throughout the year that are open to law students and people from many professions, including practicing lawyers, health care providers, counselors, teachers, clergy, human resources and personnel officers, and small business owners.
Prior to teaching, Hughes was in private practice in Council Bluffs, Iowa, from 1978-1993, the last 11 years running his own solo practice. After earning his LL.M. at Temple University School of Law in 1995, he has concentrated on mediation and ADR education. In that area, Hughes has taught dozens of seminars and CLE programs and participated in national meetings.
He is involved nationally with the top tier of ADR educators in an ongoing dialogue to improve ADR education and is nationally recognized for his work in confidentiality and ethics in mediation. Hughes also is a member of the Council of the Dispute Resolution Section of the American Bar Association and is an official observer for the Association for Conflict Resolution to the drafting of the Uniform Mediation Act.
Publications
Books & Book Chapters
The Art of Mediation (2010) (co-authored with Michele G. Hermann & Mark Bennett).
Available at: UNM-DR
Articles
Mediator Immunity: The Misguided and Inequitable Shifting of Risk, 83 OREGON L. REV. 107 (2004).
Available at: UNM-DR
Understanding Conflict in a Postmodern World, 87 MARQUETTE L.  REV. 681 (2003).
Available at: UNM-DR
The Uniform Mediation Act: To the Spoiled Go the Privileges, 85 MARQUETTE L. Rev. 9 (2001).
Available at: UNM-DR
Facilitative Mediation or Evaluative Mediation: May Your Choice Be a Wise One, 59 ALA. LAW. 246 (1998).
Available at: UNM-DR
Elizabeth's Story: Exploring Power Imbalances in Divorce Mediation, 8 GEO. J. LEGAL ETHICS 553 (1995).
Available at: UNM-DR
Bar & Trade Publications
A Closer Look: The Case for a Mediation Confidentiality Privilege Has Not Been Made, DISP. RESOL. MAG. 14 (Winter 1999).
Available at: UNM-DR
The Process of Drafting a Mediation Act, Part I, SOC'Y OF PROFS. IN DISP. RESOL. REP. (January 1999).
Law School News