Commencement 2012: Judge James Parker Sees Bright Future for Graduates
May 30, 2012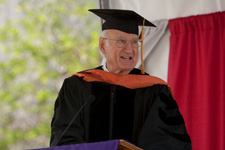 U.S. District Court Judge James Parker discussed the vast changes in the practice of law during the past 50 years and offered an optimistic message for the future to members of the Class of 2012 during the University of New Mexico School of Law commencement ceremony on May 12.
"Enormous changes have been driven largely by the accelerated development of science and technology, that has affected all areas of our lives," he said. "In your future, the demand for lawyers will increase exponentially as opposed to the rather linear progression over the last 50 years because of the accelerated pace of change in science and technology. You will experience not only good economic opportunities in practicing law, but also novel intellectual challenges that will make your professional life rewarding."
As examples on the near horizon, Parker discussed opportunities in genetics and nanotechnology along with a proposal to mine helium 3 on the moon and then transport it back to earth where it would be used to generate electricity.
"If this venture is successful, it will cause a revolution in power generation. If the helium 3 mined on the moon comes to the new spaceport in southern New Mexico, visualize all of the consequent legal issues and the numerous opportunities you will have," he said.
Above all, Parker encouraged the new graduates to have as much fun and enjoyment with the law as he has had throughout his career.
Text of Judge Parker's Commencement Address
DVD recordings of the ceremony are available for sale.
UNM School of Law Class of 2012
Honors and Awards
Friday, May 11, 2012
• ABA/BNA Award Recognizing Excellence in Employment and Labor Law
Melissa Elise Calderón
• ABA/BNA Award Recognizing Excellence in Intellectual Property Law
Max Charles De Azevedo
• ALI/ABA Award for Excellent Scholarship and Leadership
Nicholas L. Pino
• Albert E. Utton Natural Resources Law Award  
Luke M. Pierpont, Nicholas L. Pino, Ryan John Kluthe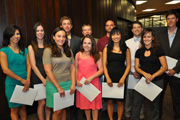 • Natural Resources Journal Certificates
Dan Akenhead, Co-Editor-in-Chief
Nicholas L. Pino, Co-Editor-in-Chief
Sarah Plazola, Managing Editor
Elisa Dimas, Manuscript Editor, Submissions Editor
Jesse R. Benoit, Manuscript Editor
Monica Moya, Manuscript Editor
Luke Pierpont (Spring), Manuscript Editor
Mia Rubin, Manuscript Editor
Matthew Beck, Citations Editor
Anne Illanes Meyers, Citations Editor
Owen Johnson, Citations Editor
Danielle Rodgers, Citations Editor
• The Honorable Pete Domenici Award for Environmental Excellence, endowed by Paul Bohannon
Sharon R. Wirth
• Natural Resources and Environmental Law Certificates
Sean Fitzpatrick
Reid G. Pierce
Luke Pierpont
Nicholas Pino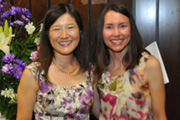 • Margaret Keiper Dailey Award
Jessica Rainbow Martin
• Thomson West Group Award for Domestic Relations Law
Jennifer L. Hochstein
• Irwin Stern Moise Award Recognizing Excellence  in Legal and Judicial Ethics 
Karen Kimbro Chase
• Law Offices of Lynda Latta Award  Recognizing Excellence in Family Law Advocacy
Justine Bass Hines
• Atkinson & Kelsey Award Recognizing Excellence in Family Law
Kenneth Casares Owens
• National Association of Women Lawyers Award
Sophia Eugenia Lane
• Award Recognizing Excellence in International Law and Comparative Law
Leo Justin Martinez
• Award for Achievement in Immigration and International Law
Shellie Ann Patscheck
Nicholas M. Sitterly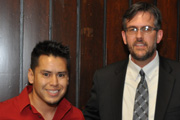 • Dawinder S. Sidhu Award Recognizing a Commitment to Enhancing Civics Education in Traditionally Underserved Communities
Preston M. Sanchez
• Jerrold L. Walden Memorial Award
Catherine C. Price
Nicole Lewis Banks
• Faculty Award
David C. Odegard
Marc Taylor Shuter
• New Mexico Law Review Certificates
Catherine M. Gleeson, Co-Editor-in-Chief
Christopher S. McNair, Co-Editor-in-Chief
David Odegard, Managing Editor
Taylor Watrous Lueras, Managing Editor
Karen Kimbro Chase, Professional Articles Editor
Lysette Romero, Professional Articles Editor
Brett Eaton, Student Articles Editor
Amber Fayerberg, Student Articles Editor
Ethan Thomas, Student Articles Editor
Nicole L. Banks, Manuscript Editor
Frank T. Davis, Jr., Manuscript Editor
Jaya Rhodes, Manuscript Editor
Lindsay Ruska, Manuscript Editor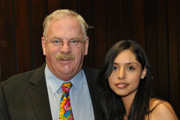 • Mary Han Spirit Award
Lysette Pamela Romero
• West Book Award For Outstanding Scholastic Achievement In Third-Year
Christopher Scott McNair
Catherine Mary Gleeson
• A.H. McLeod Award Recognizing Excellence in Advocacy
Frank Thomas Davis, Jr.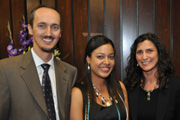 • Lewis R. Sutin Award Recognizing Excellence in Trial or Appellate Advocacy
Kelly Darlene Dennis
• Judge Oliver Seth Award Recognizing Excellence in Alternative Dispute Resolution
Jessica Roybal Loc
• American Bankruptcy Institute Medal Recognizing Excellence in Bankruptcy Law
Ryan John Kluthe
Jaya M. Rhodes
• Award for Achievement in Consumer Protection Law
Bridget Lynn Mullins
Jordan Mick DeHaan
• Judge Oliver Seth Award Recognizing Excellence in Legal and Judicial Ethics
Andrea L. Varela
• Clinical Legal Education Association Outstanding Student Award
Billy James Jimenez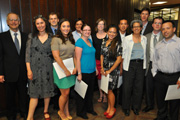 • Clinical Honors
Devin D. Delrow
Sean M. Fitzpatrick
Spirit Gaines
Consuelo Garcia
Evie M. Jilek
Monica Moya
Jeremy A. Oat
Luke M. Pierpont
Jaya M. Rhodes
Lysette Romero
Jade P. Rotonda
Ethan D. Thomas
Taylor Watrous Lueras
Moses Winston
Sharon Wirth
• Frederick M. Hart Prize Recognizing Excellence in Commercial Law
Jeffrey M. Kendall
• Michael B. Browde Award Recognizing Excellence in Constitutional Law
Matthew McKinney Beck
Jaya M. Rhodes
• Corporate and Business Law Excellence Award
Maria Weddige-Gurney
• Hugh B. Muir Award Recognizing Excellence in Tax Law
Andrew Nathan Green
• Freedman, Boyd, Hollander, Goldberg, Ives and Duncan, P.A. Award Recognizing Excellence in Criminal Law
Evan Patrick Woodward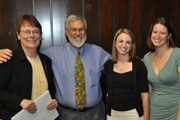 • ABA/BNA Award Recognizing Excellence in Health Law
Rebecca Jeanne Kreiner
• Health Law Scholar Award
Susan Marie Scott
Julia Leigh Maccini
• Henry Kent Anderson Human Services Award
Morgan Rose Currey
• Mary Beth and W. Richard West, Jr. Award Recognizing Excellence in Indian Law
Natasha Danielle Cuylear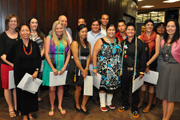 • Tribal Law Journal Certificates
Natasha Cuylear, Co-Managing Editor
Daniel Snyder, Co-Managing Editor
Billy Jimenez, Professional Articles Editor
Moses Winston, Professional Articles Editor
Morgan Currey, Student Articles Editor
Kelly Dennis, Student Articles Editor
Consuelo Garcia, Student Articles Editor
JoEtta Toppah, Senior Editor
Jonathan Turner, Senior Editor
Chelsea Van Deventer, Senior Editor
Devin Delrow, Staff
Cherie Dominic, Staff
Evie Jilek, Staff
Preston Sanchez, External Project Coordinator
• Indian Law Certificates
Natasha Cuylear
Morgan Currey
Kelly Dennis
Devin Delrow
Cherie Dominic
Consuelo Garcia
Evie Jilek
Daniel Snyer
JoEtta Toppah
• Tort Scholar Award
Andrew Bartkus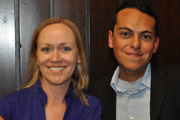 • Sheehan and Sheehan Pursuit of Excellence Award
Leo Justin Martinez
• LexisNexis Award for Highest Academic Achievement
Nicholas L. Pino
Jaya M. Rhodes
Matthew McKinney Beck
• Award for Achievement in Public Interest Law
Ernest Israel Herrera
Alana Marie De Young
• Dean's Awards
JoEtta Marie Archie Toppah
Breyon Vynetta Austin
Jeffery L. Biedermann
Elisa Christine Dimas
Tunté S. Eaton
Barbara Ferry
Owen David Johnson
Ethan Daniel Thomas
Caela J. Baker