An added bonus is that the program is being held earlier this year so students have the opportunity to pursue work opportunities and/or externships during the second half of the summer.
Student loans generally are available to cover the cost of attending the program, including travel expenses, food, tuition, books, and housing. Also, the $100 application fee will be refunded if you are unable to obtain necessary financial aid to attend the program.
But hurry! Most students who study abroad over the summer apply during February and March. In case you are thinking about applying to study in Madrid during the first part of the summer.
I could not be happier with this program – top to bottom, a complete success!
International Law Classes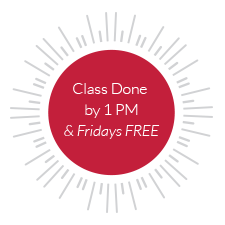 *Classes held Monday through Thursday and dismissed by 1 p.m. You still will need to study, but you'll have blocks of time to explore.
The Madrid Summer Law Institute is a four-week, five-credit summer law program in Madrid, Spain. The program is open to law students, graduate students, and legal professionals from around the world. Classes meet only on Mondays through Thursdays from 9:00 a.m. to 1:00 p.m., giving students ample opportunity to experience life in Europe.
The U.S. administration of the program takes place at the School of Law at The University of New Mexico (UNM), and all classes are offered at the Facultad de Ciencias Jurídicas y Sociales at the Universidad Rey Juan Carlos (URJC). URJC is located in the Madrid suburb of Vicálvaro, a 10- to 15-minute metro ride from central Madrid. Student housing options in Vicálvaro tend to be plentiful and affordable.
The Madrid Summer Law Institute offers classes on European Union law and international law subjects related to the United States and Spain, as well as the rest of Europe. Courses are taught in English by faculty with a passion for teaching from both UNM and URJC.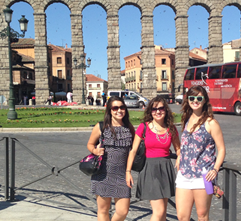 Madrid Summer Law Institute students enjoying Segovia, Spain.
Graduate students and others in related disciplines, such as international relations, business, and Spanish, will benefit from the economic, social, cultural, legal, and political questions considered during class as well as from life outside of class.
Participating in the Madrid Summer Law Institute will make you more marketable in the global economy by exposing you to legal, social, political, and cultural concepts that will give you a competitive edge. You also will likely find Madrid to be a fun and exciting place to spend a few weeks. It is a city with world-famous nightlife, superb cuisine, stunning museums, fabulous theater and musical productions, and an abundance of green parks, zoos, thrilling amusement and water parks, and other entertainment.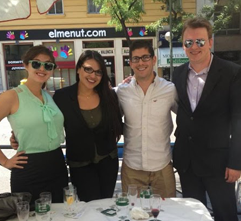 Madrid Summer Law Institute students enjoying life in Madrid.
The fabulous mass transportation system of Madrid will allow you to easily and inexpensively travel throughout the city. In addition, the abundance of high-speed trains and low cost flights that leave from Madrid offer you amazing opportunities to explore other parts of Spain and the rest of Europe as well as Northern Africa.
Madrid gives you multiple interesting choices for after-class fun: evening tapas crawls through central Madrid, authentic flamenco shows, or admiring master works at the Prado Museum. Spend your weekends exploring Madrid or hop on a low-cost flight to Morocco, London, or Rome. Take an overnight train to Paris or Lisbon. Whiz through the Spanish countryside on a high speed train to Barcelona, Seville, or the beaches of Valencia. The opportunities are endless.