Financial Information
2023 Student Budget Estimate
| 30 Days in Madrid | UNM Student | External Student |
| --- | --- | --- |
| Program Application Fee* | $125.00 | $125.00 |
| Tuition and Mandatory Fees | $4.112.00 | $5,075.00 |
| Round-trip travel* | $1,600.00 | $1,600.00 |
| Housing* | $900.00 | $900.00 |
| Meals & Incidentals | $750.00 | $750.00 |
| Books & Supplies | $160.00 | $160.00 |
| CISI Health & Accident Insurance | $80.00 | $80.00 |
| Local Transportation | $166.00 | $166.00 |
| Miscellaneous | $300.00 | $300.00 |
| TOTAL | $8,193.00 | $9,156.00 |
*Items that require advance payment before you receive a financial aid disbursement.
We believe a student can live comfortably within this budget. Obviously, costs will vary depending on your personal choices. The budget estimate excludes, e.g., personal tourism, souvenirs, emergencies, etc.
Tuition & Fees
Tuition is $5,075 regardless of the number of courses or credit hours taken. Mandatory fees are Technology Fee ($20), Student Health and Counseling/Wellness Fee ($72), and Athletic Fee ($67). The deadline for tuition and fees payment in full is May 30, 2023. Students who have not paid all tuition and fees by the first day of classes will not be admitted into the program.
Tuition Refunds
Withdrawal from the Institute. Students who withdraw from the program via LoboWeb by 5:00 p.m. (mountain time) on June 6, 2023 will receive a full refund of the tuition. No part of the tuition will be refunded to students withdrawing after 5:00 p.m. (mountain time) on June 6, 2023.
Adding/Dropping Courses. Courses may be added or dropped until 2:00 p.m. (mountain time) on June 6, 2023. There is a non-refundable administrative fee of $50 per course added or dropped.  
Cancellation. The Madrid Summer Law Institute reserves the right to change or cancel the program for reasons beyond its control, to cancel any individual courses due to insufficient enrollment, to make adjustments in class meeting times, or to substitute faculty due to emergencies. If the program is canceled, the program director will use best efforts to locate a similar program, if the student wishes, and all monies paid will be refunded within 20 days.
Changes. If a change is made in the course offerings or other significant aspects of the program, such change will be communicated promptly to all applicants and they may opt to receive a full refund of all monies paid. 
Financial Aid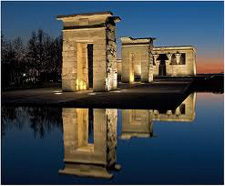 Applications for financial aid are made through your own law school and it is your responsibility to complete all paperwork in time to receive a disbursement before the program begins.
If you or your school have questions or need something specific to approve or process your financial aid package, contact the Director of Financial Aid.
Scholarships
Some schools may offer scholarships to offset the cost of attending a summer program abroad. Please check with your school regarding the availability of these of scholarships.
UNM students, please see the UNM Office of Global Education's page on Scholarships