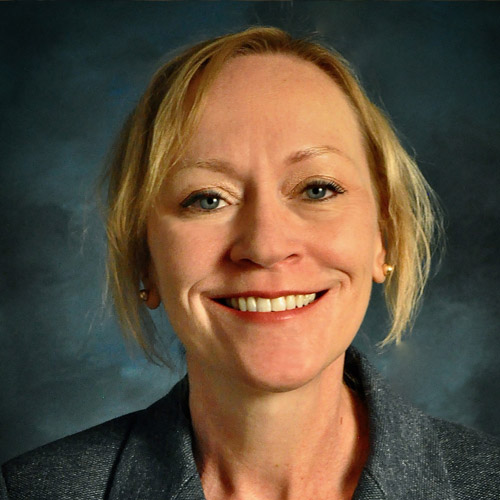 Camille Carey
Professor of Law
Education
B.A. 1995, Vassar College
J.D. 2001, UCLA Law School
Member of the New York and Connecticut Bars and the U.S. District Court, Southern and Eastern Districts of New York
Profile
Camille Carey is the Dean of the UNM School of Law. She also holds the Karelitz Chair in Evidence and Procedure. 
Dean Carey joined the UNM Law Faculty in 2009. She teaches Torts, Advanced Torts, and Civil Procedure.  She has also taught Domestic Violence and Immigrants' Rights and in the Clinical Law Program.
Carey began her teaching career at Yale Law School, where she was a Robert M. Cover Teaching Fellow and Clinical Lecturer. At Yale, she established and taught the Domestic Violence Clinic, which focused on serving immigrant and low-income women. The Clinic represented clients in tort, family law, immigration, housing, public benefit, unfair trade practice, and other related claims. She also taught in Yale's Community Lawyering Clinic.
Prior to entering law teaching, Dean Carey was an Equal Justice Works Fellow, Mayer Brown Fellow, and Staff Attorney at the Legal Aid Society of New York in New York City. At Legal Aid, she developed a project representing immigrant victims of domestic violence in immigration, family law, public benefit, housing, and civil rights cases.
Dean Carey's research and teaching interests include tort law, domestic violence, feminist legal theory, immigration, experiential education, and clinical legal education. Carey is currently conducting a qualitative and quantitative study of the experiences of domestic violence tort plaintiffs to identify whether pursuing a domestic violence tort claim against an abuser provides therapeutic, financial, and deterrence benefits.
Courses
Advanced Tort Litigation
Course Description
This seminar is designed for students who have an interest in personal injury litigation. The course will focus on the basic areas of personal injury litigation as set out below. The course is based almost entirely on New Mexico case law, although frequent references will be made to legal developments and trends outside New Mexico. Considerable emphasis will be given to the practical aspects of developing and trying personal injury cases in New Mexico from first interview through discovery and into trial. This is a problem-based course in which class discussions will be centered on addressing legal issues that are raised by an assigned semester long problem. Among the areas that will be studied are the following:
Basic considerations in accepting and evaluating tort cases
Ethical limitations on tort practitioners
The nature of the attorney-client relationship in tort cases
The contingent fee agreement; Statutes of limitation
Basic Jurisdictional considerations and the New Mexico Long Arm Statute
Choice of venue, forum and law in tort cases
The importance of insurance in tort litigation
Choice of law, direct suits and conflicts of interest
The duties of insurer and insured

The law of bad faith
Subrogation
Disclosure of insurance at trial
Uninsured and underinsured motorist coverage
Arbitration of disputes between insurer and insured
Survey of common liability theories to expand liability to third parties
Settlements
Damages
To the extent class time is available, professional malpractice, governmental immunity, product liability and civil rights topics will be discussed. Class attendance, preparation and participation are expected of all students. Student grades will be based on class attendance, class participation and on the quality of the required course paper. No exam will be given in the course.
Publications
Articles
Impossible Choices: Balancing Safety and Security in Domestic Violence Representation, 21 CLINICAL. REV. 201 (Fall 2014) (co-authored with Robert A. Solomon).
Available at: UNM-DR
Domestic Violence Torts, Righting a Civil Wrong, 62 KAN. L. REV. 695 (2014).
Available at: UNM-DR
Correcting Myopia in Domestic Violence Advocacy: Moving Forward in Lawyering and Law School Clinics, 21 COLUM. J. GENDER & L. 220 (2011).
Available at: UNM-DR
Awards
Karelitz Chair in Evidence and Procedure
Henry Weihofen Professorship
Flickinger Award for Faculty Excellence
2013-2015 Presidential Teaching Fellow
News