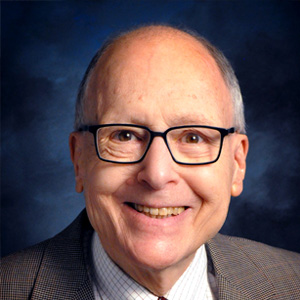 Peter Winograd
Professor Emeritus
Education
A.B. 1960, Brown University
J.D. 1963, Harvard University
LL.M. 1965, New York University
Member of the New Mexico and District of Columbia Bars
Profile
Peter A. Winograd is a Professor Emeritus at the University of New Mexico School of Law. He joined the UNM law faculty as associate dean in 1976.
Over the years, Winograd has played significant roles in a broad range of national associations, including the Law School Admission Council, the Association of American Law Schools, and the American Bar Association. He is a life member of the American Law Institute.
Winograd has chaired or been a member of about 30 law school site evaluation teams across the country as part of his ABA work. He was a member of the Council of the ABA's Section of Legal Education and Admissions to the Bar (the recognized accrediting agency for U.S. law schools) from 2000 to 2009, including four years as Secretary. Winograd received the prestigious Robert J. Kutak Award from the Legal Education Section in 1999 for "significant contributions toward increased cooperation between legal education, the practicing bar, and the judiciary." His service to the ABA also includes membership on the Board of Governors from 2010 to 2013. Currently he is one of three Section Officers Conference liaisons to the Board.
Winograd has served multiple terms on the LSAC Board of Trustees and, from 1989 to 1991, was the organization's president.
After completing six years as a public member of the Liaison Committee on Medical Education (the accrediting agency for U.S. and Canadian M.D. programs), he was named the first recipient of its Distinguished Service Award in 2013.
Locally, Winograd has received an Outstanding Contribution Award from the State Bar of New Mexico and currently serves as an officer of the Albuquerque Bar Association and board member of Law Access New Mexico.
Winograd earned degrees from Brown University (B.A., 1960), Harvard Law School (J.D., 1963), and New York University School of Law (LL.M., 1965). He has been admitted to the Bar in New Mexico and the District of Columbia. Before coming to UNM, he had been Assistant Dean at NYU School of Law, Associate Dean at Georgetown University Law Center, and a Division Director at the Educational Testing Service.
Publications
Books & Book Chapters
Getting into Law School, Looking at Law School--A Student Guide from the Society of American Law Teachers (Stephen Gillers, ed., 1977).
Available at: UNM-DR
Articles
The Disadvantaged Student and Preparation for Legal Education: The New York University Experience, 2 U. TOL. L. REV. 701 (1970) (co-authored with Graham Hughes & Robert B. McKay).
Available at: UNM-DR
Bar & Trade Publications
Law School Admissions: A Different View, 59 A.B.A. J. 862 (August 1973).
Available at: UNM-DR
Law Schools and the Profession: Narrowing the Gap, 14 NAPLA NOTES 44 (1993) (co-authored with J. Michael Norwood).
Law School News