Post a Job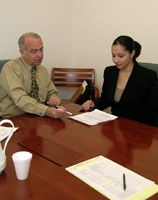 Welcome! Thank you for your interest in recruiting at the University of New Mexico School of Law. Our online centralized database, CONNECT, allows you to easily post positions connecting you with both students and alumni!
Registration will provide ability to advertise opportunities with your office and enables you to receive and manage resumes and other application materials at no cost.
Want to discuss your unique hiring needs? Contact Bonnie Stepleton.