Fall Recruiting Season Overview
What is the Fall Recruiting Season? 
The fall recruiting season (or On Campus Interviews – OCI) is an important national and local hiring window for certain segments of the legal employment market that begins in early August and continues through September.  The fall recruiting season is competitive; and regardless of this fact, there are numerous opportunities for every student.  Be prepared to take advantage of them!
The Fall Recruiting Program brings to your attention some, but not all, local and national employers who interview in the fall to hire for that fall, spring the following semester, summer after that, and for at-graduate opportunities. Employers will advertise for paid positions as well as for externship (for course credit) positions.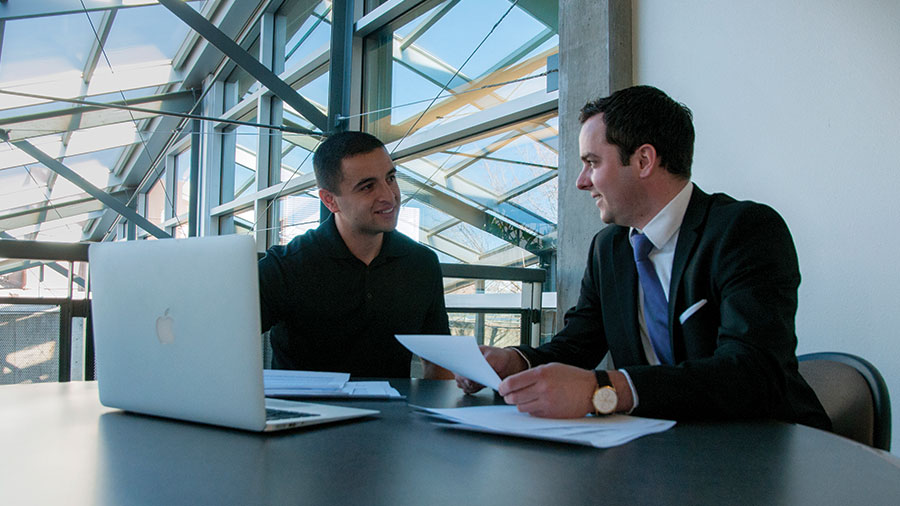 Why Participate in the Fall Recruiting Season? 
Employers value graduates who have strong, practical legal experiences on their resumes in addition to the UNM Law Clinic experience. The fall recruiting season offers such experiential opportunities.
Most large law firm employers and government agency honors programs offer post-graduation employment positions exclusively to students participating in their summer programs.  If you would like to work for these employers after graduation, it is imperative that you interview for a summer internship this fall. Employers participating in the UNM Law Fall Recruiting Program expect that you will apply to them via the program. 
What Types of Positions are Available? 
We cast a wide net by inviting national law firms, government agencies and local employers to participate to fill their needs for school-year and summer law clerks. Thus, paid, volunteer, and academic credit law clerk positions for fall, spring, and summer will be available.  Note that many of these positions will be filled far in advance of their actual start dates.  For example, fall recruiting opportunities will include:
Federal Government Summer Honors and Internship Programs (e.g., SEC, DOJ).
Fall and spring Externship positions with government and public interest organizations.
Fall and spring Judicial Externship positions.
Fall and spring small and medium law clerk positions.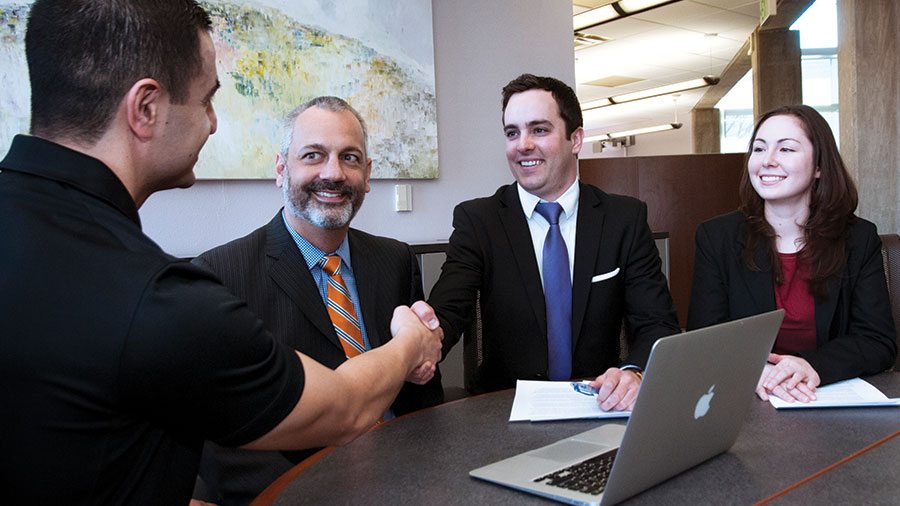 Some large private firm employers exclusively hire for their entry-level positions from participants in their summer programs, and thus do not have opportunities for 3L students.  If you are interested in pursuing a large firm, but were not a participant in their summer program, meet with your career advisor to discuss ways to get experience that will make you an attractive lateral candidate (an attorney with a few years of experience in another context).
Is the Fall Recruiting Season Only for the Top of the Class? 
No! Every student should take advantage of the opportunities offered during the Fall Recruiting Season.  Additionally, the UNM Fall Recruiting Program should be an important component of every law student's job search, regardless of class rank.  While many large private law firms may have strict grade cut-offs, some are interested in interviewing candidates from diverse backgrounds or with other compelling credentials (e.g., bachelor's degree in technology or advanced degree in life sciences; prior professional experience, etc.).
Many of the government agencies and public interest organizations that hire during the fall recruiting season consider the "whole person" when evaluating candidates. 
For more information go to the resources library in connect and look in the folder called "On Campus Interviews (OCI) Recruiting Program Resources (your job search process guides)"