Student Services & Academic Support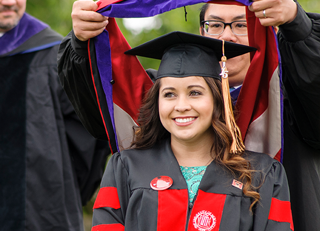 The University of New Mexico School of Law's Student Services Office (SSO) is dedicated to helping all law students reach their full academic potential. Our team will provide you with a welcoming and supportive environment while providing support services and access to resources here at the University designed to enhance your experience while attending law school.
In addition to providing individual counseling and support in these areas, SSO works with the Student Bar Association and all student organizations on campus, supporting their social and community activities.
Student Organizations
Through membership in various student organizations, law students serve the public, create policy, arrange networking events, and form lasting friendships.
The Student Bar Association (SBA) includes every law student as a member. The SBA Executive Board serves as the primary avenue of communication between law students, law school student organizations, administration, the Graduate and Professional Student Association at UNM, and the State Bar of New Mexico. The SBA appoints students to serve on law school and university committees, coordinates the 1L student mentorship program, sponsors social activities, speakers, movies, sports activities, and disseminates information throughout the community. For more information visit Law School Student Organizations.
The UNM Student Activities Center provides a directory of all registered student organizations at UNM that are available to all University students.
Family Services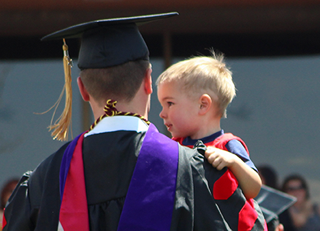 A number of our students come to law school with families and may need assistance in finding resources for childcare and information on local school districts if moving from outside of the Albuquerque area.
School Districts
On-Campus Childcare
UNM Children's Campus for Early Care & Education (UNMCC) provides child care to children ages six weeks to 10 years. UNMCC serves students, faculty, and staff families. The average wait list time ranges from about two-and-a-half to three years. Priority is given first to families who have siblings currently enrolled in the center and then to families with at least one parent currently an active student.
Breastfeeding
The UNM Breastfeeding Support Program includes lactation rooms on campus, some of which are equipped with hospital-grade pumps, and links to lactation resources. It also facilitates communication between current, past, and future breastfeeding women on campus.
Community Child Care
YWCA program assists parents and guardians in identifying child care in Bernalillo, Sandoval, Socorro, Torrance, Valencia, and Cibola counties.