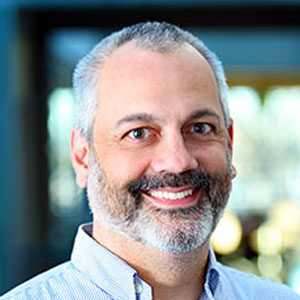 Serge Martinez
Associate Dean of Experiential Learning
Professor of Law
Education
J.D. 1999, Yale Law School
B.A. 1994, Brigham Young University
Profile
Serge Martinez teaches primarily in the UNM School of Law's Economic Justice Clinic, which focuses on support for grassroots economic development initiatives, enforcing the rights of low-wage workers, and improving housing stability and conditions for low-income tenants. He has served as Associate Dean for Experiential Learning since 2019.
Previously, Professor Martinez was a Clinical Professor of Law and the founding director of the Community and Economic Development Clinic at the Maurice A. Deane School of Law at Hofstra University. Professor Martinez also founded a law clinic at National Taiwan University College of Law in Taipei, where he was a Fulbright Scholar and Visiting Professor of Law.
His background includes work as a senior staff attorney at the Urban Justice Center's Community Development Project, where he represented tenants and tenant associations and provided transactional legal assistance to non-profits and worker-owned cooperatives.
In the News
Eviction ban is disappearing, Source NM (January 12, 2022)
Landlords, tenants feel impact of state eviction moratorium, KOB-4 (December 18, 2020)
Serge Martinez is TaxProf Article of the Week, (January 19, 2018)
Interview with Serge Martinez, My Chipotle nightmare, CNN Money (October 28, 2016)
Courses
Business and Tax Clinic
Pre-requisite: Completion of first year curriculum. Pre- or co-requisite: Ethics.
Preference: Completion of Federal Income Tax and any Business Law courses.
Summer 2013--Prof. Nathalie Martin, Prof. Grace Allison
Fall 2013--Prof. James Butler, Prof. Mary Pareja
Spring 2014--Prof. James Butler, Prof. Mary Pareja
This clinic section is part of the law school's Economic Development program.  Although specific types of client matters cannot be guaranteed, the Business and Tax Clinic will emphasize the following:
student representation of low-income taxpayers in disputes before the IRS and the New Mexico Taxation and Revenue Department, including Tax Court litigation, audit defense, and collections matters;
assistance to startup and established nonprofit organizations seeking IRS recognition of tax-exempt status and other operational assistance;
support of community-based efforts to promote economic development; and
legal services to low-income, small-business clients who cannot afford to hire a lawyer.
Small-business cases will likely include the following:
giving advice on the choice and formation of business entities;
drafting organizational documents;
reviewing and drafting leases, purchase and licensing arrangements and other contracts; and
resolving business disputes.
Cases and instruction will also include matters of personal interest to a new lawyer seeking to open his or her own practice.  We strive to provide a broad-spectrum experience, including pure transactional practice (small business startup, contract drafting), dispute resolution (IRS controversy, small case business controversies) and consumer protection (bankruptcy, foreclosure defense and consumer credit dispute resolution).  
Clients of the law school's Clinical Law Program include individuals and organizations that have multiple legal and non-legal needs and objectives.  Students of the Business and Tax Clinic often collaborate with students of the Community Lawyering Clinic or Southwest Indian Law Clinic in providing services to these clients.
Students will be required (1) to attend and actively participate in up to five classroom sessions (ten during summer's first three weeks) during each week of the academic semester and (2) to maintain, in addition to classroom hours, a schedule of 24 (2-hours block) fixed office hours (physically present in the clinic, working on clinic matters) each week during Summer, or 16 (2-hours block) fixed office hours each week during Fall and Spring semesters.
Students having specific questions about the Business and Tax Clinic are encouraged to visit with Profs. Allison, Butler, Martin, or Pareja.
Publications
Articles
How to combat New Mexico's housing crisis? UNM law professor and advocate Serge Martinez has answers.
Available at: UNM-DR

Why are We Doing This? Cognitive Science and Nondirective Supervision in Clinical Teaching, 26 KANSAS J. of L. & PUB. POL'Y 24 (2016).
Available at: UNM-DR
Performance Isn't Everything: The Importance of Conceptual Competence in Outcomes Assessment, 19 CLINICAL L. REV. 251 (2012) (co-authored with Stefan H. Krieger).
Available at: UNM-DR
Law Clinics in Taiwan: Can Clinical Legal Education Succeed in this Civil Law Jurisdiction with an Undergraduate Legal Education System? 7 NAT'L TAIWAN U. L. REV. 343 (2012).
Available at: UNM-DR
A Tale of Election Day 2008: Teaching Storytelling through Repeated Experiences, 16 LEGAL WRITING 117 (2010) (co-authored with Stefan H. Krieger).
Available at: UNM-DR
Teaching Transactional Skills in a Clinic, 9 TRANSACTIONS 203 (2009).
Available at: UNM-DR
Presentations
Access to Education and Affordable Housing, Panel Discussion hosted by Congresswoman Deb Haaland (Virtual) (October 2020).
Available at: UNM-DR
Popular Press
How to combat New Mexico's housing crisis? UNM law professor and advocate Serge Martinez has answers, Searchlight N.M. (October 6, 2021).
Available at: UNM-DR
Puzder is the Wrong Person for the Job, ALBUQUERQUE J. A7 (February 11, 2017)
Available at: UNM-DR
Law School News