A positive force in our community: the Economic Justice Clinic
October 19, 2017 - Erin Phillips, Class of '19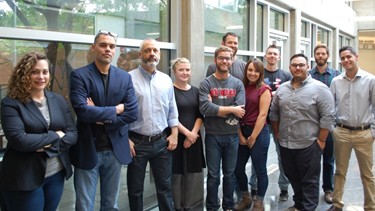 Students in the newly redesigned Economic Justice Clinic (EJC), one of the six sections in UNM Law School's top-rated clinical program, are learning to think and practice like lawyers.
The EJC works to reduce structural inequality and promote equitable economic development in low-income communities through legal support for community-based organizing efforts in the areas of workers' rights, housing, and grassroots entrepreneurship.
The EJC takes on wage theft and eviction defense cases from a number of community partners, and also works on law reform campaigns aimed at increasing access to justice. 
Professors Serge Martinez and John Whitlow developed the EJC, an outgrowth of the former Business and Tax Clinic, in an effort to provide students with the opportunity to gain significant advocacy experience in public interest work. Through the EJC's three primary focus areas—worker's rights, housing, and grass roots entrepreneurship—students gain direct experience in client interviewing and counseling, legal research, drafting of pleadings, motion practice, legislative advocacy, negotiation, and collaborative lawyering.
Students in the EJC have the opportunity to work with clients beginning at the intake interview level, and often see their cases through to an outcome in court. This substantive direct practice experience not only benefits the EJC's students, but provides a significant service to community members facing economic injustice who may otherwise not be able to obtain representation due to a lack of resources and access. The EJC enables students to help underserved communities navigate these systemic obstacles.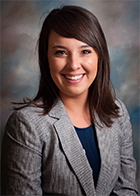 Lauren Kedge (Class of 2018) says that her work in the EJC has completely changed her perspective on economic justice issues. "There is a significant problem with access to justice in our community and the types of issues that the EJC deals with can have serious consequences in people's lives," says Kedge. "Pro se litigants in housing court seem to be at such a disadvantage in the courtroom because they often don't have the resources to fight for their rights. The benefit of having an attorney can be huge, especially in a courtroom where studies show that tenants generally lose their case and are left without housing."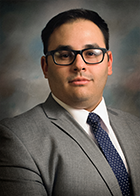 Carlos Padilla (Class of 2018) was part of the first semester of the Economic Justice Clinic, and he liked the idea of advocating for vulnerable people. "The EJC taught me that sometimes the best way to affect change is to constantly make noise on the issue," says Padilla. "Each case we take on in the clinic gives us the opportunity to point out inequity and hopefully take another bite out of the issue. This experience has taught me that access to justice is a systemic problem that requires attention not only from attorneys but from the judiciary as well."
Padilla says that Clinic has been one of the better experiences he has had in law school. "I have no doubt that that is due to the work I did in the EJC and the supervisors that I worked with."
"I would encourage absolutely everyone to select the EJC for clinic," adds Kedge. "There is such a need for representation in this state when it comes to land-lord tenant issues and wage theft. If you want to be in a fast paced environment where you get to file pleadings and appear in the courtroom, or if you just want to get better at oral argument and develop your courtroom presence and advocacy skills, the EJC is a great place to be."