Semester in DC
UNM's Semester in D.C. Program annually provides up to six 2L or 3L students with the opportunity to live and work in D.C. Participants will spend their Fall semester gaining practical legal training and a first-hand view of how our government works.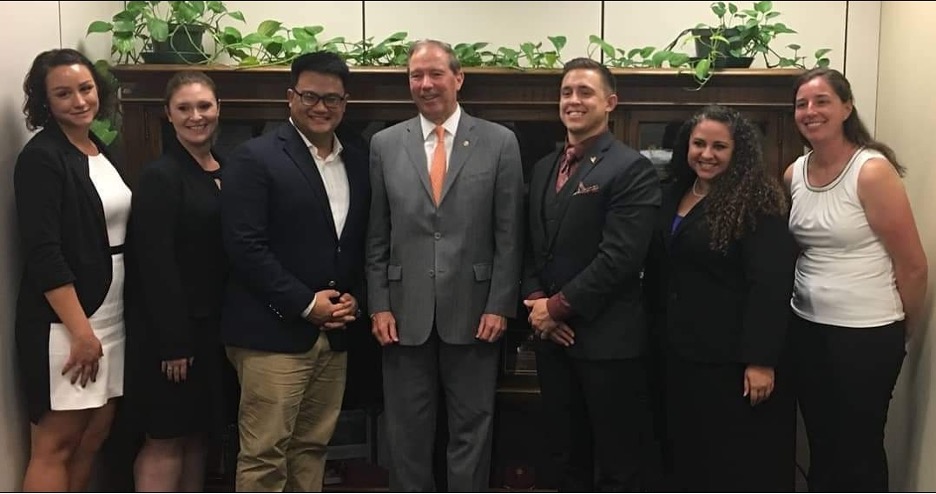 Program Components 
Work 35 hours per week with a 

government, non-profit, judicial placement or advocacy organization

Take the Federal Law and Practice course which meets 3 hours per week
Enroll for 12 additional ungraded credits for an overall total of 15 credits (3 graded, 12 Credit/C-, D, F).
Participants are responsible for securing their externship and housing. In the past, generous alumni/ae have made annual contributions to the program to help defray the living expenses of students attending the Semester in DC Program. In 2018, an anonymous donor and others endowed an annual partial scholarship for each student enrolled in the Semester in DC program to honor Sally and Professor Ted Occhialino, who were instrumental in supporting the Semester in DC Program in its early years.
There is an impressive community of UNM law graduates in the Washington, D.C. area, and our mark on national policies and legal developments there will only increase as the program continues to attract students eager to participate fully in all it has to offer.