Law Alumni Association Recent Graduate Chapter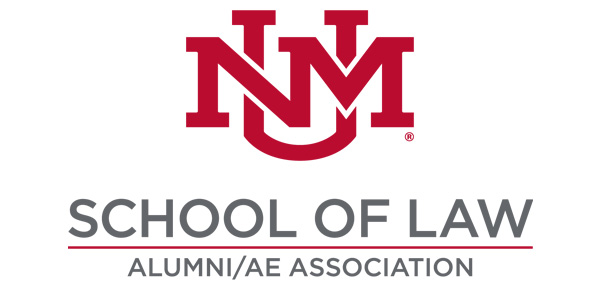 Our Mission
Serve and support alumni who have graduated from the Law School within the past five (5) years with programming tailored to their needs;
Integrate recent graduates into Alumni/ae Association activities;
Support the long-term strategic vision of the Alumni/ae Association;
Foster communication between the Law School and recent graduates; and 
Facilitate opportunities for recent graduates to build lasting relationships with other recent Law School graduates, the Alumni/ae Association the legal community, and the Law School through social activities, professional development, and philanthropy.
Board of Directors
Class of 2017 Representatives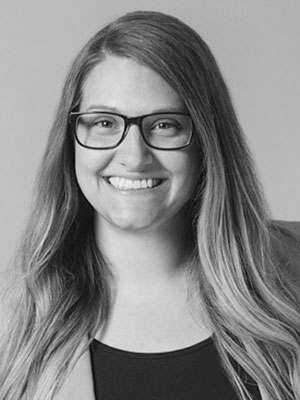 Melissa Magee
Foundation for Natural Resources and Energy Law
Melissa Magee is the Director of Programs at the Rocky Mountain Mineral Law Foundation, a worldwide collaborative, educational, non-profit organization dedicated to the practical and scholarly study of the law and regulations related to natural resources law. Before joining the Foundation in 2019, Melissa was an associate at a mid-size law firm in Denver where she practiced oil and gas and water law.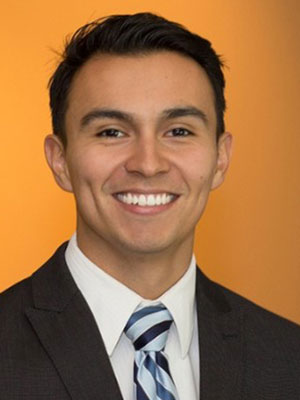 Dominic Martinez
Modrall Sperling Law Firm
Dominic Martinez centers his practice on civil litigation, including commercial, healthcare, and torts/personal injury litigation. He is currently a mid-level litigation associate and is highly experienced in drafting pleadings and motions, taking and defending depositions, and managing complex written discovery.
Dominic was born and raised in Chimayo, NM. He received his undergraduate degree from Harvard College, where he studied Economics and Government, and his J.D. from University of New Mexico School of Law, where he graduated summa cum laude. Dominic earned several prestigious awards while attending law school, including the Daniels Diploma, awarded to the top-ranking law school graduate, the Salazar Prize, awarded to the top-ranking student after the second year of law school, and the UNM Law Alumni Association Scholarship, a full-tuition scholarship for law school.
Dominic worked as the first law clerk for Justice C. Shannon Bacon after she was appointed to the New Mexico Supreme Court. He has written articles for the New Mexico Law Review and the New Mexico Defense Lawyers Association (NMDLA) Newsletter, and was the winner of the NMDLA's 2016 Law Student Essay Contest. In addition to his writing achievements, Dominic was also a part of the UNM Mock Trial team from 2015-2017.
Dominic serves on the Modrall Sperling Recruiting Committee and the firm's Diversity, Equity, and Inclusion Committee. As part of his service on the Diversity, Equity, and Inclusion Committee, Dominic helped to form a partnership between Modrall Sperling and the New Mexico Immigrant Law Center through which Modrall attorneys provide pro bono services with the NMILC.
Dominic is currently serving as an attorney mentor in the inaugural Judicial Clerkship Program, which is an initiative of the New Mexico Supreme Court, the State Bar of New Mexico Committee on Diversity in the Legal Profession, and the Young Lawyers Division. The purpose of this jointly initiated program is to provide opportunities to students who are members of traditionally underrepresented groups in the legal profession, particularly within the judiciary. Additionally, Dominic serves on the Recent Graduate Chapter of the University of New Mexico School of Law Alumni Association.
When he is not practicing law, Dominic enjoys running, attending concerts and spending time with his rescue dog Popcorn.
Class of 2018 Representatives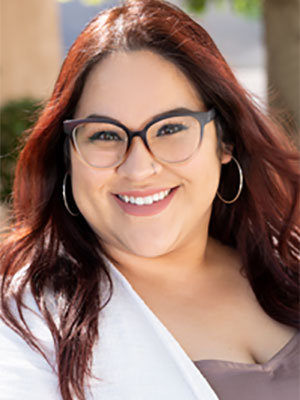 Valeria Garcia
Rebecca Kitson Law
Valeria was born and raised in Albuquerque, New Mexico, and obtained her BA from the University in Spanish and Sociology with a concentration in law. She received her J.D. from the University of New Mexico School of Law congruently with her MA in Latin American Studies. While in law school, Valeria served as a member of the New Mexico Law Review as professional articles editor and as president of the Mexican American Law Student Association, as well as membership in various other organizations in the law school. Her goal has always been to serve the same immigrant community that her parents came from, so she practices immigration law with Rebecca Kitson Law as an associate attorney.
When she is not practicing law, Valeria enjoys singing karaoke, playing volleyball, and spending time with her fiancé Ray and their dog Moana and cat Mr. Green. Valeria and Ray are avid fans of escape rooms and love playing board games with friends.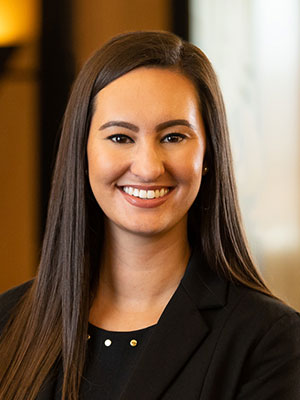 Noell Sauer Huffmyer
Rodey, Dickason, Sloan, Akin, & Robb, P.A.
Ms. Huffmyer is an associate in the Albuquerque office.  She practices in the Litigation Department with the Products and General Liability and Professional Liability practice groups.  Ms. Huffmyer rejoined the Rodey Firm after serving as Term Law Clerk to The Honorable William P. Johnson, Chief United States District Judge for the District of New Mexico, from 2019 to 2020.
While attending the University of New Mexico School of Law, Ms. Huffmyer interned for the Honorable J. Miles Hanisee at the New Mexico Court of Appeals and for the United States Attorney's Office.  She was also a member of the UNM School of Law's National Mock Trial Team.  Additionally, Ms. Huffmyer served as a teaching assistant to the legal writing faculty, as well as a research assistant on multiple amicus curiae briefs advocating on behalf of the intellectually and developmentally disabled. 
Ms. Huffmyer received numerous awards throughout her time in law school including the UNM School of Law Alumni Association's academic merit scholarship and the Roehl Award for Excellence in Trial Advocacy.  Upon graduation, Ms. Huffmyer was honored by the UNM School of Law faculty with the Faculty Award for Outstanding Contribution to the Law School Community.
Class of 2019 Representatives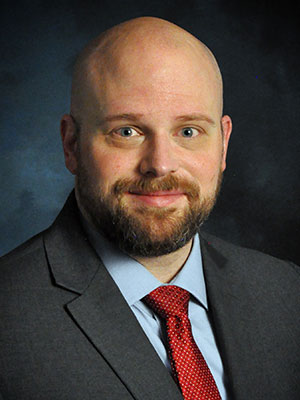 Brandon Ilgen
Ilgen Law LLC
Brandon Ilgen is a 2019 graduate of the UNM School of Law, summa cum laude. He earned a Natural Resources and Environmental Law Certificate and was awarded the Honorable Pete Domenici Award for Environmental Excellence, endowed by Paul Bohannon. He operates a solo practice in Albuquerque, NM.
While in law school, Brandon serrved as an officer for the Environmental Law Society, for Phi Alpha Delta Law Fraternity, International, was co-chair of the SBA Peer Mentor program with Isabella Zayani ('19), served as the student liaison for Board of Directors for the Natural Resources, Energy and Environmental Law Section of the NM State Bar, and also served as the student representative on the Faculty Appointment Committee. He externed for Retired Senior Justice Maes at the NM Supreme Court, worked as law clerk at Sandia National Laboratories under the direction of Cindy Lovato-Farmer ('92), and was a tutor for Ann Delpha's ('10) Advanced Constitutional Law course. For his clinical experience, Brandon worked in the Natural Resources and Environmental Law Clinic.
With teammate Annie Brethour ('19), Brandon participated in the National Environmental Moot Court Competition, coached by Alumni Deana Bennett ('07) and Samantha Ruscavage-Barz ('08). Brandon and Annie made it to the semi-finals, and he considers the experience in working with Annie, Deana, and Sam one of the highlights of his law school experience.
As a member of the Board of Directors for the Recent Graduate Chapter of the UNMSOL Alumni/æ Association, Brandon hopes to further the Alumni/æ Association's strong tradition of service to the UNMSOL community in general, and current students and recent graduates in particular.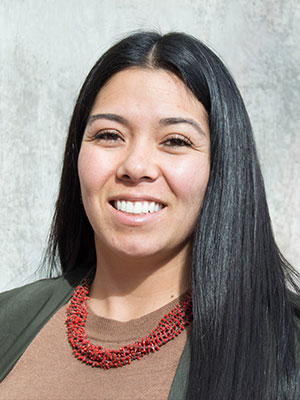 Roshanna K. Toya
Rothstein Donatelli
Roshanna K. Toya, Class of 2019, is a member of the Pueblo of Isleta. Prior to obtaining her juris doctorate, Roshanna graduated from New Mexico State University with graduate degrees in criminal justice and social work. While at UNM School of Law, Roshanna received the clinical honors award for her work in the Southwest Indian Law Clinic, the Dean's Award for significant contribution to the law school community, and served as an Editor-in-Chief of the  Tribal Law Journal.
After graduating from UNM School of Law, she clerked for the New Mexico Court of Appeals for Judge M. Monica Zamora and Judge Shammara H. Henderson. After concluding her clerkship, Roshanna joined Frye and Kelly, P.C., a firm focused on the practice of Indian law.
Roshanna has also served her Pueblo as an associate justice for the Pueblo of Isleta Appellate Court for the last eight years.
Class of 2020 Representatives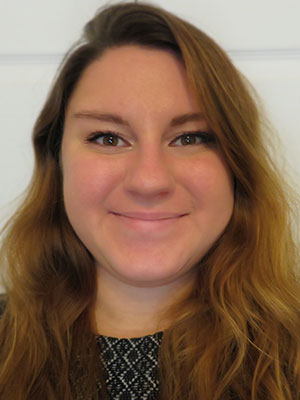 Pilar Borneo
2nd Judicial District Attorney's Office
Pilar Borneo graduated from UNMSOL May 2020 in the midst of Covid. She works at the 2nd Judicial District Attorney's Office in the Metro Division. When she is not working, she enjoys hanging out with her friends and meeting new people. She loves cycling and walking her dogs. She dreams of her next vacation and hopes to cross off a new wordly adventure every year. She is excited to have been selected for the Recent Graduate Chapter and can't wait to meet and connect with all recent graduates!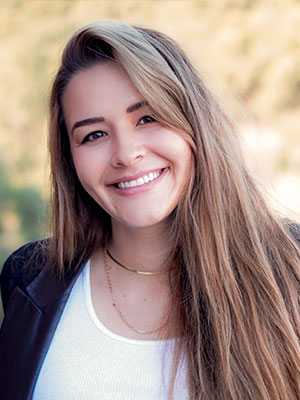 Alexandra Cervantes
Vigil Law Firm PA
Alexandra, born and raised in Las Cruces, is proud to call New Mexico home. She attended the University of New Mexico where she majored in biology and psychology, and graduated with honors in 2016. She later matriculated into the UNM School of Law, where she participated on the New Mexico Law Review and served as captain of the school's mock trial team. During law school, Alexandra pursued diverse internship experiences including defense work, plaintiff representation, and public service. She graduated in 2020 earning the Daniels Diploma and currently serves as a law clerk to the Hon. Joel M. Carson III, of the United States Court of Appeals for the Tenth Circuit.
Class of 2021 Representatives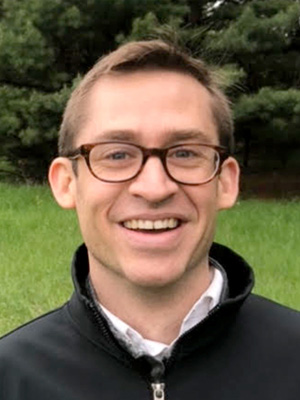 Sean McKenzie
NM Court of Appeals
Sean was born and raised in Gallup, New Mexico. Before coming to law school, he taught middle school Spanish and English-Language Arts in Phoenix, Arizona, and English as a Second Language in Chile. He attended Arizona State University, where he studied Spanish and Political Science. He currently serves as a law clerk at the New Mexico Court of Appeals.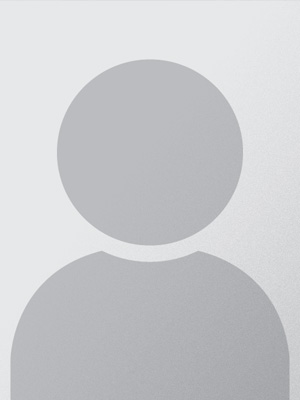 F. Michael Hart
US District Court