Friday, October, 21, 2022
6:00 PM Reception
7:00 PM Dinner & Awards Presentation
UNM Student Union Building
Distinguished Achievement Award
Awarded to an alumnus/a, faculty member or member of the legal community who fits the following criteria:
UNM School of Law graduate or substantial connection or contribution (professor, adjunct professor, etc.) to the law school
Distinguished career, legal or otherwise (i.e. private practice, government practice, judiciary, business, etc.)
Well-known and respected in New Mexico and possibly elsewhere
Many years dedicated to a legal or other career
Other community involvement (i.e. government service, charitable involvement, etc.)
Alumni Promise Award
Awarded to an alumnus/a whose service to the UNM School of Law community embodies the UNMSOL Alumni Association's vision of Honoring the Past | Building the Future, and who fits the following criteria:
Graduated from the Law School within the last ten years; and
Has contributed innovative or substantial service to the Law School, its students, or its community."
Deadline for Nominations is Friday, March 11
---
Submit Nominations for 2022 Awards
---
Watch the 2021 honorees' and special tribute to Dean Fred Hart videos
Your Impact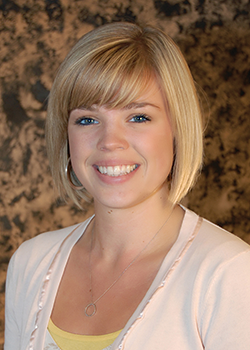 The Alumni Merit Scholarship was extremely important to me. It was a factor in my decision to stay in New Mexico, attend law school here, and become a New Mexico lawyer. As a recipient of the scholarship, I realized that I had the support of the entire legal community of New Mexico, and it motivated me to work even harder in law school. The Scholarship afforded me so many important opportunities, and I am thrilled to be able to give back to New Mexico and the UNM School of Law as an alumna.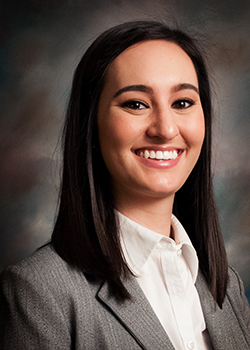 The Law Alumni/ae Association full-tuition scholarship is life changing in so many ways. For me I think it is particularly humbling and motivating to know that there are people out there who support my goals, so much so that they are willing to finance my legal education. This scholarship removes a significant burden off of me as a student and allows me to focus my time and energy on becoming the best lawyer I can be. The confidence this scholarship inspires is truly incredible and I could not be more grateful for the support.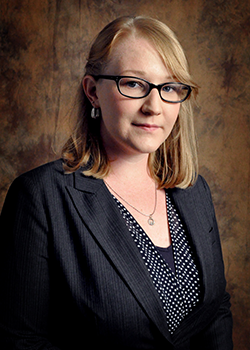 When I applied to law school, I never thought that I would get in, let alone receive a scholarship. Besides giving me and my family the financial support I needed to be able to attend law school, the Scholarship gave me the important message that I was "law school material," and really deserved to be here. Attending UNM School of Law has changed my life and given me amazing opportunities, and I'm really excited about the directions my career path is already taking. Words are inadequate to describe the feeling of gratitude I have that the Alumni Board decided to take a chance on me, and gave me the opportunity to become a part of this community.
History
In 1993, University of New Mexico School of Law Alumni/ae board members began a tradition of honoring people who have served the legal community in a significant way at an annual dinner and awards ceremony. The purpose of the Distinguished Achievement Awards Dinner is to celebrate notable accomplishments and dedicated service by lawyers and others in the legal community to the UNM School of Law, the New Mexico legal community and the greater community inside and outside of New Mexico.
Since the dinner started, 72 honorees, more than 7,000 attendees and hundreds of sponsors have participated in the event. The dinner has raised over $500,000 for law school programming, including the Alumni Association scholarships, the Law School's only merit-based full-tuition scholarships presented to incoming law students.
Thank you for helping us honor members of the law school and legal community, and for helping us support our alma mater.
Past Awardees
1993
Paul Robinson (`50)
Honorable Santiago Campos (`53)
Ruth C. Streeter (`53)
1994
Franklin Jones (`56)
Professor Henry Weihofen
Honorable Mary C. Walters (`62)
Haskell Rosebrough (`51)
1995
Honorable Dan Sosa, Jr. (`51)
John D. Robb, Jr.
William E. Bondurant, Jr.
Raymond W. Schowers (`73) (posthumously)
1996
Professor Albert Utton
Felix Briones (`57)
1997
Honorable E. L. Mechem
Honorable Joe Wood (`50)
D. Russell Moore (`57)
1998
Gene Gallegos (`60)
Honorable Richard Ransom
U.S. Representative Steve Schiff (`72) (posthumously)
1999
Honorable Howard Bratton
Kevin Gover (`81)
Professor Fred Hart
2000
Sarah Bradley (`72)
Arturo Jaramillo
William Snead (`61)
2001
John R. Cooney (`65)
Raymond G. Sanchez (`67)
Anne B. Thomas (`83)
2003
Professor Robert J. Desiderio
Nancy Hollander (`78)
Luis G. Stelzner
2004
Ranne D. Miller (`67)
Maureen A. Sanders (`79)
Associate Dean Peter A. Winograd
2005
Richard L. Gerding (`64)
Honorable Tommy E. Jewell (`79)
Professor Ruth L. Kovnat
2006
Arthur O. Beach (`70)
Pat R. Bryan, III (`74)
John E. Echohawk (`70)
Toby Grossman (`68) (posthumously)
2007
Professor Michael B. Browde
Randi M. McGinn (`80)
Andrew G. Schultz (`84)
Walter K. Martinez (`55) (posthumously)
2008
William H. Carpenter (`66)
Honorable Pamela B. Minzner (posthumously)
Gary O. O`Dowd (`65)
2009
Professor William T. McPherson, Jr. (`66)
Paula Tackett (`77)
U.S. Senator Tom Udall (`77)
2011
Catherine Goldberg ('75)
Peter Mallery ('68)
Professor Emeritus and former Dean Leo M. Romero
2012
Professor Anne Bingaman
Richard Civerolo (`50)
Professor and former Dean Ted Parnall (`67, January)
Wendy York (`82)
2013
Peter Johnstone ('74) (posthumous award)
Ted Occhialino, Professor Emeritus
Patricia Madrid ('73)
Norman Thayer, ('60)
2014
William Marchiondo ('52)
Edward Ricco ('80)
Jacquelyn Robins ('74)
Joan Hart, Lifetime Service Award
2015
The Hon. Elizabeth Whitefield ('77)
Prof. Emeritus Richard Gonzales
Briggs Cheney ('73)
2016
The Hon. Lorenzo F. Garcia ('73)
Joseph Goldberg
Tim Sheehan
2017
Professor Barbara E. Bergman
The Hon. Michael D. Bustamante ('74)
Professor James W. Ellis
Shammara H. Henderson ('07) (Alumni Promise Award)
2018
Aja N. Brooks ('08) (Alumni Promise Award)
Justice Edward L. Chavez (Ret.) ('81)
Jill L. Marron ('84)
Steve Scholl ('89)
2019
The Hon. M. Christina Armijo ('75)
Justice Charles W. Daniels ('69)
Regent & Professor Emeritus
Robert Schwartz
Kelly Stout Sanchez ('09) (Alumni Promise Award)
DAAD Committee Members
Robert Lucero ('08), Chair
Samantha Adams ('03)
Morris Chavez ('98)
Barbara Shapiro ('78)
Andy Schultz ('84)
Agnes Fuentevilla Padilla ('92)
Justin Goodman ('11)
Bradford Zeikus ('66)
Adolph Sutton ('86)
Quiana Salazar-King ('13)
David Martinez ('82)
Shammara Henderson ('07)
Bert Parnall ('97)
undefinedundefinedundefined