Annual Fund for Law-Student Scholarships
Helping students succeed is a long-standing tradition of the UNM School of Law.
Many current law students and graduates may not have been able to attend law school without support.
Dominic Martinez ('17)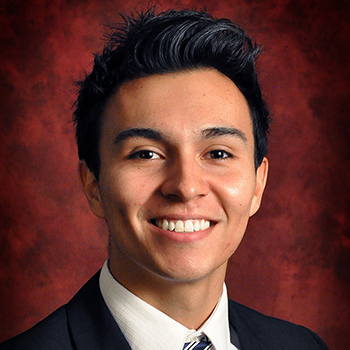 "I knew that I wanted to go to law school, I knew that I wanted to be back in New Mexico, but I thought I'd have to take a couple of years off to work and save up money before I could come back. The scholarship I received changed my life. It allowed me to focus on my education at the law school. The scholarship was life changing for me; it allowed me to come back home."
Jennifer deGraauw ('07)
When Jennifer deGraauw's ('07) law school was shut down due to Hurricane Katrina, and after several failed attempts to find a law school to accept her, she was greeted with compassion and helped every step of the way by the UNM School of Law.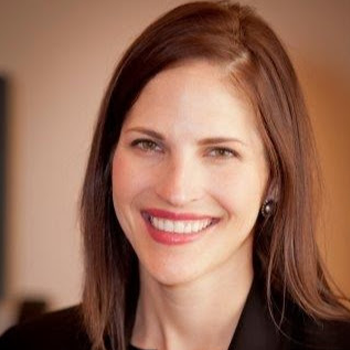 "I'll never forget when [Registrar] Dr. Pat took my call in August 2005. She told me to simply get here and we would work out the details once I arrived. I was greeted with a class schedule, books, and professors who tutored me after class to catch me up on what I'd missed. I was so moved by the generosity of the UNM Law School community that I transferred here. My husband and I have now practiced in Albuquerque for almost a decade, and we are proud to call New Mexico our forever home."
Students like Dominic and Jennifer can attend law school and experience the extraordinary closeness of our law school community through your gifts. They know you are investing in them and their future as part of our legal community.
Please give now to student support or the fund of your choice. When you invest in anything at the law school, you invest in the success of our graduates.
---
Why We Give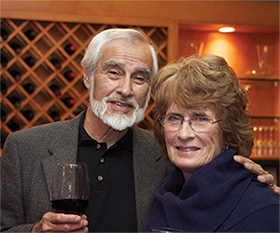 Leo and Robin Romero
Scholarships and loans have made a huge difference to Robin and to me. I attended law school because of such grants. Before Robin and I graduated from Oberlin in 1965, we learned about a full tuition scholarship designated for an Oberlin graduate who applied to Washington University School of Law. I had planned to study history, but law was another form of history, and the idea intrigued me. It is impossible to explain the effect of that generous gift which was renewed my second and third years. We continue to be thankful for it. Because we married right after college graduation and our first son was born during law school, it had a tremendous impact on our lives. We wish to continue this tradition--to help other students in this manner--and we have decided to do it through the UNM Fund for Law.
---
In the Spring of 2014, Leo and Robin Romero chose to make a generous lead gift to the Annual Fund for Law-Student Scholarships in the amount of $125,000.
---
Law School graduates, law firms and friends come together throughout the year to celebrate each other as leaders in giving.
Join us.
Participation matters. Gift size does not.
---