DC Metro Area Gathering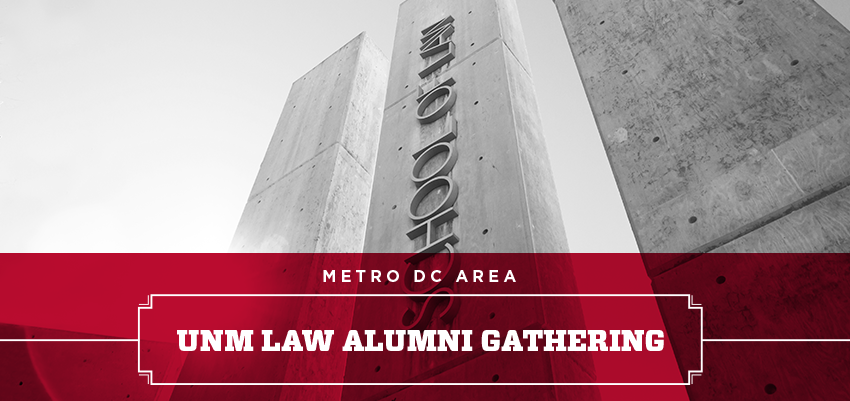 Join us for our annual Metro DC Area Alumni Gathering with Professors Ted Occhialino & Leo Romero and students from the Semester in DC Program.
Tuesday, Sept. 24, 2019
5:30 PM-7:00 PM
3001 Veazey Terrace NW - Van Ness Room - Washington, DC 20008
For more information regarding this event, contact Melissa Lobato at lobato@law.unm.edu or 505.277.1457.
  Please RSVP by September 20.