Schedule
4:45 pm - Doors open and open seating begins
4:45 pm - Book signing start time 
5:30 pm - Public lecture start time
This program has been approved by New Mexico MCLE for 1.0 General hours of credit.
Registration Closed
A lively talk with ample time for Q&A
Starr is looking forward to a lively discussion during and after the talk and allowing ample time for Q&A.
Kenneth Winston Starr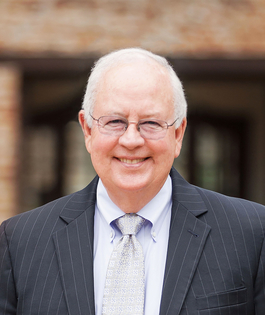 Ken Starr has had a distinguished career in academia, the law and public service. Currently Of Counsel to The Lanier Law Firm, Ken served as president and chancellor of Baylor University and dean of the Pepperdine School of Law. He continues to write articles and books of interest and serves as a guest commentator for various news programs.
Ken has argued 36 cases before the U.S. Supreme Court, including during his service as U.S. Solicitor General. He served as United States Circuit Judge for the District of Columbia Circuit, as Counselor and Chief of Staff to U.S. Attorney General William French Smith, and law clerk to both Chief Justice Warren E. Burger and to Fifth Circuit Judge David W. Dyer. He was appointed to serve as Independent Counsel for five investigations, including Whitewater, from 1994 to 1999.
For 25 years, he taught current constitutional issues as an adjunct or visiting professor at five law schools. Ken also was a partner at two national law firms, Kirkland & Ellis LLP and Gibson, Dunn & Crutcher LLP, specializing in appellate law.
Ken serves on the boards of Advocates International and the Christian Legal Society. Throughout his professional career, he has championed the cause of religious liberty and freedom of conscience for all persons.
After graduating from San Antonio's Sam Houston High School, he earned his B.A. from George Washington University, an M.A. from Brown University, and a J.D. degree from Duke University Law School. He is admitted to practice in Texas, California, the District of Columbia, Virginia and the United States Supreme Court.
Ken is author of First Among Equals: The Supreme Court in American Life; Bear Country: The Baylor Story; and his newest book, Contempt: A Memoir of the Clinton Investigation. He has received numerous honors and awards, including three honorary doctorates. He and his wife Alice have been married since 1970 and live in Waco, Texas. They are blessed with three children and seven grandchildren.
---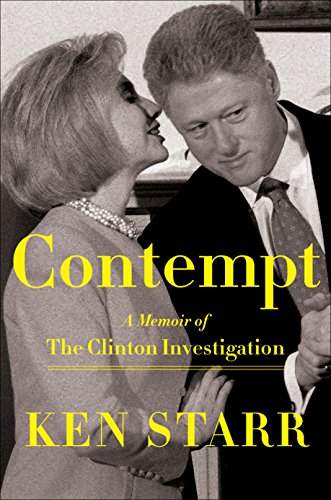 About The John Field Simms, Sr. Memorial Lectureship in Law
This endowed lecture honors the memory of highly respected trial lawyer John F. Simms, who had served on the New Mexico Supreme Court and as a University of New Mexico Regent.
Past Simms Lecturers have included justices of the United States Supreme Court, presidents of universities, law deans and professors, high-level government officials, and United States Court of Appeals judges.