Law and Indigenous Peoples Program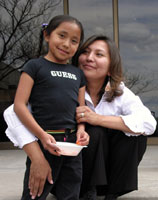 The UNM School of Law has a strong and longstanding tradition of dedication and commitment to the development of the field of Indian law education and assisting in the legal protection and representation of Native American nations and communities.
In the 1960s, school leaders recognized the significance of Indian sovereignty, and in 1967, UNM became the first law school in the country to initiate an effort to increase the number of American Indians and Alaskan Natives in the legal profession. Since then, the UNM School of Law has led the way in educating lawyers among the American Indian and Alaska Native populations.
The UNM School of Law also was a pioneer in incorporating Indian Law into the curriculum and has continued to develop one of the most comprehensive Indian law programs in the country. Through the law school's efforts, New Mexico was the first state to include Indian Law as a subject on the bar examination.
The Indian Law program offers the Indian Law Certificate, Southwest Indian Law Clinic (SILC), Tribal Law Journal, Native American Law Students Association (NALSA) and and a broad range of coursework.
Contact Us
John P. LaVelle
Law and Indigenous Peoples Program Director
Phone: 505-277-0951
Email: lavelle@law.unm.edu
Mitzi Vigil
Law and Indigenous Peoples Program Administrator
Phone: 505-277-0405
Email: vigil@law.unm.edu