Native American Organizations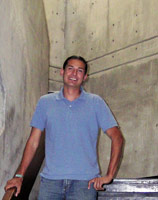 The National Congress of American Indians (NCAI), founded in 1944, is the oldest, largest and most representative national Indian organization serving the needs of a broad membership of American Indian and Alaska Native governments.
NARF is a non-profit organization, originally formed in 1970, that provides legal services and technical assistance to Native American communities on a nationwide level. Law students planning to specialize in Indian law may want to review NARF's summer internship program. The NARF site provides a link to the National Indian Law Library. The National Indian Law Library (NILL) is the only law library specializing in legal practice materials which are essential for practitioners of Indian law. Thousands of legal pleadings and opinions from virtually every major Indian law case since the 1950's exists within the NILL collection. These pleadings, the crux of NILL, are deeply appreciated by those familiar with traditional law library resources.
The ILRC is a legal advocacy organization working for the protection of indigenous peoples' human rights, cultures, and traditional lands.