Native American Legal Databases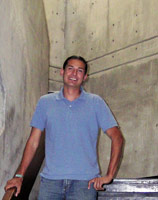 The Elkus Papers
The California Academy of Sciences houses a collection of over 3,300 documents related to Indian affairs over the period 1922-1963. These papers came from the estate of Charles de Young Elkus, a San Francisco attorney.
Native American Legal Materials (NALM) Microfiche Collection
The Native American Legal Materials (NALM) microfiche collection is an historical collection of laws, treaties, and law-related materials pertaining to Native Americans (American Indians, Eskimo, and Native Hawaiians). This collection was produced by the Law Library Microform Consortium (LLMC). Between 1982-1989 LLMC borrowed and filmed the public-domain titles listed in American Indian Legal Materials: A Union List compiled by Laura N. Gasaway, James L. Hoover, and Dorothy M. Warden (152 p., Stanfordville, N.Y. : Earl M. Coleman, 1980).